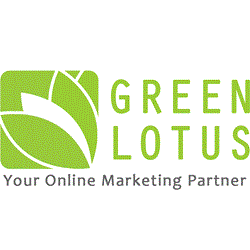 Toronto, Ontario (PRWEB) September 24, 2013
Online marking campaigns, SEO and Local SEO , and social media are powerful marketing strategies that attract customers and boost sales by targeting specific geographic areas, demographics as well as online users who are currently looking for specific products and services.
Businesses still considering if they need to have an online presence, whether to focus on social media engagement, online marketing and / or search engine optimization, should consider recent Google statistics. Specifically, 93% of individuals search for products of services online, 22% of all time spent online is centered on social media sites, and 1 in 3 search queries on Google have a local intent.
This is why online marketing has largely taken over traditional business marketing practices. Online advertising campaigns and social media campaigns can target specific audiences in a manner that is unprecedented.
All platforms have their own advantages and disadvantages including different targeting capabilities and ad formats. Certain platforms are more effective for B2B advertising, while others provide access to a wide range of demographic data for targeting campaigns.
There is no magical formula – every business is unique. Online marketing successes is based on implementing and testing marketing strategies, analyzing results and determining the optimal combination of paid, organic and social media marketing.
Learn more at the Newmarket Chamber of Commerce E-Business Event on Thursday Sept 26, 2013 where Bassem Ghali of Toronto Online Marketing Agency – Green Lotus, will discuss the ideal online marketing strategy for small and medium businesses.
About Bassem Ghali, Founder & Head of Client Strategy at Green Lotus:
Bassem is a Search Engine Marketing Strategist and a Speaker with more than 8 years of experience managing online marketing strategies for some of Canadian's largest corporations including Canadian Tire, Direct Energy, and Toronto Star - New in Homes.
Bassem is the driving force behind Green Lotus and has an knack for creating innovative online marketing strategies for small, medium and large businesses.
Demonstrated success in online marketing has led to speaking engagements a various events including Search Engine Strategies (SES) Toronto, Newmarket Chamber of Commerce, Toronto Women's Expo, Middle East Finance Conference Toronto and more.
With a desire to support the community and increase awareness of local community non-profit organizations and charities, Bassem has created the Donate & Learn Initiative organizing educational online marketing workshops for entrepreneurs, business owners and professionals, with all proceeds donated to partnering charities.
Green Lotus:
1 Yonge Street - Suite 1801. Toronto, Ontario M5E 1E5. Toll Free: 1 800-878-1667
http://www.GreenLotus.ca