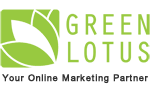 Toronto, Ontario (PRWEB) September 27, 2016
Green Lotus Digital Marketing Agency, established in 2012, provides online marketing (PPC) and search engine optimization (SEO) services to maximize lead generation and ROI for medium and large businesses. To date Green Lotus has managed over $5 million in media buy for clients, and continues to expand.
Search engine optimization is a necessity for any business but can be a tricky task for even the most seasoned specialists, and a dreaded task for many entrepreneurs and small business owners. Recognizing the market need for a streamlined SEO process, Green Lotus launched SEO and Social Media Tools, specifically designed to help small business owners and startups get a handle on their SEO activities, spy on competitors, develop an SEO strategy, and improve online visibility. With simple yet informative dashboards, Green Lotus Tools provide SEO-driven insights, analytics and competitive research for the most productive SEO beginner and marketing guru alike.
With demonstrated success in online marketing, and a clear understanding of Entrepreneur and small business needs. Green Lotus has also developing more affordable solutions for small businesses that meet their preference for flexibility, affordability and quality service. Launched in mid-2015 the Green Lotus Small Business Hub provides an array of affordable online marketing services for Entrepreneurs and SMBs, on a pay-as-you-go model:

SEO Services
SEO Tools
Email Marketing Services
Responsive Web Design Services
Social Media, Blogs and Press Release Services
Advanced SEO Courses
It's all about results! Green Lotus prides itself in providing high-quality services and detailed reports to all clients. The numbers don't lie. Demonstrating the effectiveness of each service provided is how Green Lotus has managed to develop a loyal client base that continues to grow. The Green Lotus Small Business Marketing Hub is held to the same high standards, providing small businesses with a feasible, reliable alternative to costly marketing services.
More about Green Lotus Marketing Agency:
Bassem Ghali is the driving force behind Green Lotus and has a knack for creating innovative online marketing strategies for small, medium and large businesses. Bassem is a Search Engine Marketing Strategist and Speaker with more than 10 years of experience managing online marketing strategies for some of Canadian's largest corporations including Canadian Tire, Direct Energy, and Toronto Star - New in Homes.
Bassem Ghali recently received the Entrepreneur of Year Award from the Canadian Association of Marketing Professionals. Demonstrated success in online marketing has led to speaking engagements at various events including Search Engine Strategies (SES) Toronto, University of Toronto, Ryerson University, Humber College, American Marketing Association, SOHO Business Expo, Online Revealed Canada Conference, Newmarket Chamber of Commerce and more.
Green Lotus: 1 Yonge Street - Suite 1801. Toronto, Ontario M5E 1E5. Tel: 647-727-8847