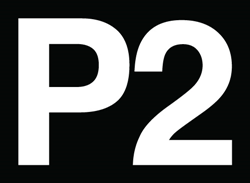 WOODBRIDGE, Conn. (PRWEB) June 30, 2020
P2 Science is delighted to have been awarded ISO 9001:2015 certification, an internationally recognized standard that ensures that products and services meet the needs of customers through an effective quality management system.
P2's decision to work towards ISO 9001:2015 accreditation demonstrates its commitment to continually improving products and services. To become ISO 9001:2015 compliant, the P2 teams at the manufacturing plant and lab, underwent an in-depth company-wide audit that included quality management system development, a management system documentation review, pre-audit, initial assessment, and resolution of non-conformances.
ISO is one of the most rigorous and well-regarded standards in the world. P2 was audited by BSI, a company with over 100 years history in certifying excellence. Gaining ISO 9001:2015 reinforces P2's focus on creating industry leading ingredients for cosmetics, personal care, fragrances and other specialty markets.
"I am proud of our team for making this happen at a very challenging time.", said P2's CEO, Neil Burns. Bob Weber, who led the certification effort at P2 added "This is a big step forward for the company and helps us assure customers that we are a rock-solid supplier of quality products, committed to getting better at everything we do."
About P2 Science
P2 Science is renewable chemistry company. The co-founders of P2, Professor Paul Anastas and Dr. Patrick Foley, worked together at the Yale Center for Green Chemistry and Green Engineering. P2 has developed and patented green chemistry technologies for converting renewable feedstocks into high-value specialty products. Investors in P2 include BASF Venture Capital, Xeraya Capital, Elm Street Ventures, Connecticut Innovations, Ironwood Capital, HG Ventures and Chanel. The company started up its first manufacturing plant in September of 2018 which produces novel renewable aroma chemicals and cosmetics ingredients. For more information, see http://www.p2science.com.