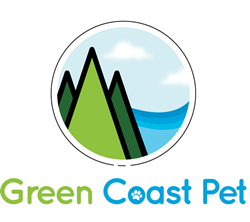 "Pet care can be expensive. We are proud to offer ALL U.S. Federal employees affected by this shutdown our full line of dog and cat products at our cost to help those that serve our country during this hard time," states Mike Bateman, Co-Founder and Chief Operating Officer of Green Coast Pet.
PASADENA, Calif. (PRWEB) January 23, 2019
California-based Green Coast Pet is proud to offer ALL U.S. government employees affected by the shutdown its full range of dog and cat products at-cost plus shipping, until this shutdown is over.
Co-Founder and COO of Green Coast Pet Mike Bateman shared, "Thousands of U.S. Federal employees and their families continue to be greatly affected by this government shutdown. Green Coast Pet celebrates that pets are part of the family, and taking care of them can be expensive, especially during this hard time. We simply want to make it easier to give pets the products they love."
To make it easy and lessen the burden, all U.S. Federal employees can simply:
a) Send an email to info@greencoastpet.com,
b) Share a little bit about you and your pet, and
c) Enjoy your next Green Coast Pet order at-cost.
Green Coast Pet serves pets and the next generation of a more holistic approach to products that add in some fun while supporting a higher quality of life.
The Green Coast Pet line offers pet specialty retailers a variety of solutions ranging from Full Spectrum Hemp Soft Chews for Dogs and for Cats, Unsweetened Applesauce for Dogs and Unsweetened Applesauce with Pumpkin for Dogs, Pawnut Butter, Hemp + MSM Peanut Butter Flavored Paste, Hemp + SuperBlend Chews for Dogs and Cats and new Pill-a-Pet™.
For more information on Green Coast Pet, please visit http://www.greencoastpet.com or email info@greencoastpet.com.
About Green Coast Pet:
The mission of Green Coast Pet is to provide pets with the best possible products on the market today. Each product in the Green Coast Pet line promotes optimal health, incorporating beneficial ingredients in their Hemp+SuperBlend Soft Chews, Pawnut Butter, Hemp Butter, Full Spectrum Hemp Soft Chews for Cats, Full Spectrum Hemp Soft Chews for Dogs, Unsweetened Applesauce for Dogs and Unsweetened Applesauce with Pumpkin for Dogs, Pill-a-Pet -- all created to enhance a pet's overall wellness. http://www.greencoastpet.com