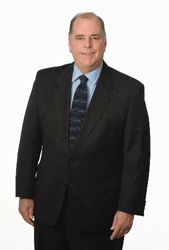 San Francisco, CA (PRWEB) December 20, 2016
Greenberg Traurig, LLP has added Bill Gausewitz as a shareholder to its Government Law & Policy and Insurance Regulatory & Transactions practices in the firm's Sacramento office. He focuses his practice on administrative law, insurance regulation, title insurance, and appellate law. Gausewitz joined the firm in November from Michelman and Robinson.
"We are extremely delighted to have Bill join our Sacramento team," said Jeffrey Leacox, co-managing shareholder of Greenberg Traurig's Sacramento office. "His veteran prowess will be a tremendous asset for the firm in support of our clients' regulatory needs. Not only is he well-versed in the insurance industry, his knowledge of the state government is unparalleled. "
Gausewitz has more than 20 years of experience drafting and backing California state legislation and serving in a number of prominent positions within the Legislature. He most recently served in state government as Counsel to the Insurance Commissioner of the California Department of Insurance (CDI). Previously, he served as Director of the California Office of Administrative Law (OAL), which supervises the implementation of the California Administrative Procedure Act. Gausewitz also spent over a decade on legislative staffs, including the U.S. House of Representatives, California State Assembly, and the California State Senate.
Gausewitz holds a J.D. from The UCLA School of Law (1979), an M.A. in Economics from UCLA, and a B.A. from the UCLA College of Letters and Science (1976).
About Greenberg Traurig's Insurance Regulatory & Transactions Practice
Greenberg Traurig's Insurance Regulatory & Transactions Practice brings together lawyers throughout its U.S. and international offices with experience in a variety of complementary disciplines – including insurance regulatory, tax, corporate finance and securities, securitization and structured finance, litigation, health care and governmental affairs – to support clients from all segments of the insurance industry.
About Greenberg Traurig's Government Law & Policy Practice
Greenberg Traurig has one of New York City's leading real estate, land use, and government relations offices in the City. The Government Law & Policy group, which has been consistently ranked among the Top 5 lobbying practices in New York City by the City Clerk's Office, represents major U.S. companies, leading not-for-profit institutions, and major real estate companies in major transactions involving New York City. The group's attorneys are part of a national practice named "Law Firm of the Year" in the U.S. News-Best Lawyers 2014 edition of Best Law Firms for Government Relations.
About Greenberg Traurig, LLP
Greenberg Traurig, LLP is an international, multi-practice law firm with approximately 2,000 attorneys serving clients from 38 offices in the United States, Latin America, Europe, Asia, and the Middle East. The firm is No. 1 on the 2015 Law360 Most Charitable Firms list, second largest in the U.S. on the 2016 Law360 400, Top 20 on the 2015 Am Law Global 100, and among the 2015 BTI Brand Elite. More information at: http://www.gtlaw.com.