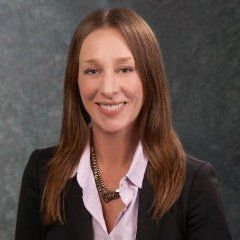 Costa Mesa, Calif. (PRWEB) June 10, 2014
GreenJobInterview, a strategic leader in the video interviewing and hiring technology fields, announced Monday that VP of Sales Julie Salerno will expand her role with the HR Technology company to include Strategic Alliances. Salerno's expanded role is a direct result of the company's recent expansion and explosive growth.
"Julie Salerno has been with GreenJobInterview since the beginning," said Greg Rokos, GreenJobInterview President and co-founder. "Her hard work and superb knowledge of the recruiting and HR Technology landscape are just two of the reasons we have expanded her responsibilities here."
Salerno began her role as vice president of sales with GreenJobInterview six years ago. Her leadership has shaped the sales department, which recently reported its most profitable quarter and YOY results ever in the company's 7-year history. Since 2008, Salerno has provided guidance and leadership to the company's sales team, while increasing revenue growth and profitability.
"I am looking forward to adding the duties of VP of Strategic Alliances to my resume," said Salerno. "It will be another way to deliver leads and sales to the organization while impacting its financial results on a larger scale."
Salerno is directly responsible for spearheading a partnership with iCims that lead to a optimized relationship with Otsuka. In 2014, Colgate-Palmolive, Direct Energy Healogics and Ignite Restaurants all began relationships with GreenJobInterview due to Salerno's tireless efforts.
She also worked on creating relationships with Fortune 500 companies across multiple industries including: Time Warner Cable, Lockheed Martin, Merck, Tyco, UPS, LG, Sears, Heinz, Mayo Clinic, Campbell's Soup and Bare Escentuals.
"A strong focus will be on developing and managing new industry partner relationships and to optimize our existing partnerships," said Salerno. "But we will also hope to help create technology driven joint strategic initiatives on behalf of our mutual clients." The new role will mean even more focus on growing existing partnerships with companies like IBM, Oracle and SmartSearch.
GreenJobInterview, founded in 2007 as one of the first entries estimating cost savings of over $22 million for clients in 2013 alone. In keeping up with client needs, the company released the GreenJob One-Way, a mobile app that will ease and quicken the recruiting process. The app is available in the app store for iOS and Android devices.
About GreenJobInterview: GreenJobInterview provides cloud-based virtual interviewing solutions that help employers dramatically reduce the time and costs associated with scheduling and conducting interviews. Our robust and easy-to-use live, recorded and mobile solutions also enable organizations to reach a global talent pool, strengthen their employment brand and reduce their environmental impact.