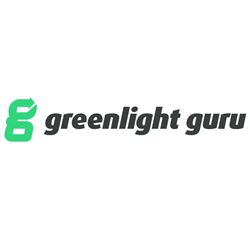 Quality management systems have long been thought of as a necessary evil, a dumping ground for regulatory records and documents, and not as the product improvement tool they can be.
INDIANAPOLIS (PRWEB) September 17, 2019
Greenlight Guru, the only medical device quality management system (MDQMS) software platform, is announcing the release of the Fall 2019 platform update, which includes enhancements to risk and document management, as well as a new in-app resource center.
Highly complex medical devices may have dozens of identified risks and hundreds of documents and records to manage in order to maintain ISO13485, ISO 14971 and 21 CFR Part 820 compliance. For users of paper and intranet-based quality management systems, managing these activities presents unique issues for searching, sorting, tagging and navigating vital records, resulting in inefficient workflows and risk of moved or deleted files.
"Quality management systems have long been thought of as a necessary evil, a dumping ground for regulatory records and documents, and not as the product improvement tool they can be," said Jon Speer, founder and VP of QA/RA at Greenlight Guru. "The Fall 2019 release of our MDQMS platform focuses on a significantly enhanced user experience that makes a quality-first workflow so simple and intuitive that development teams can begin improving their device quality from day one."
The Fall 2019 release has numerous platform enhancements that include:

Updated Risk Management tagging functionality, resulting in more intuitive searching and sorting.
Advanced Document Management functionality that enables inline PDF Views in order to allow teams to quickly view any uploaded or system-generated PDF artifacts, as well as enhanced search, sort, navigation, and document sharing capabilities.
New dashboard functionality that allows employees to have quick visibility into updated and actionable tasks across product development projects and quality management activities
Additional in-app tips and personalized guides for power users and new hires alike to quickly get the most out of the platform.
In addition to these updates making that further simplify the ability for medical device companies to quickly produce documents needed by auditors and regulatory organizations, these tools allow a new level of flexibility that encourages product development teams to achieve quality in a workflow that works best for their team.
"Fines and penalties from regulatory agencies compounded with the expense of lost trust and market share from recalled medical devices can be devastating for medical device manufacturers," said David DeRam, CEO of Greenlight Guru. "If you think compliance is expensive, try accounting for the impact poor device quality can have."
Greenlight Guru will be exhibiting at AdvaMed's The MedTech Conference on September 23-25, 2019 in Boston, Mass. To preview the latest updates to the Greenlight Guru platform at the conference, please schedule a meeting on the Greenlight Guru website.
For more information about Greenlight Guru's MDQMS and its pre- and post-market quality capabilities, please visit http://www.greenlight.guru.
###
About Greenlight Guru
Greenlight Guru is the only quality management software platform designed specifically for medical device companies. The platform helps companies bring safer products to market faster, simplifies FDA and ISO regulatory compliance and provides a single source of truth by connecting the management of all quality processes like CAPAs, risk, audits and more. Greenlight Guru's platform is used by thousands of users across the globe to push beyond baseline compliance and achieve True Quality for their medical devices. For more information, visit http://www.greenlight.guru.
Media Contact
Cory Ahlersmeyer
cory@BLASTmedia.com
(317) 806-1900 ext. 145