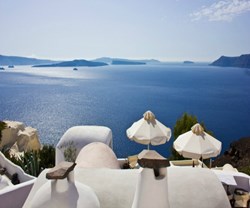 We are proud to be featuring local, unique and green certified lodges and guiding companies that offer travel experiences that are fully customizable, community oriented, socially aware and unforgettably awesome.
Vienna, Virginia (PRWEB) September 04, 2013
Global ecotourism concierge, Greenloons, recommends four family-friendly and green vacation experiences for those travelers and their children who seek to have unforgettable responsible travel journeys to iconic destinations that respect the world, its cultures and the future.
These select journeys offer families an opportunity to gain instruction about indigenous wildlife and local folklore, participate in cycling and hiking activities as well as cooking classes, visit archaeological sites and monuments, stay at distinctive lodgings and immerse them in the local culture.
"As explorers consider visiting the diverse mountain, coastal and marine ecosystems of Scotland and Greece, Greenloons offers vacation options that make travels more meaningful for local communities visitors alike," says Irene Lane, founder of Greenloons.
Greek Luxury Culinary & Culture Adventure is a Greenloons exclusively guided and fully customizable luxury tour that features the spectacular islands of Naxos, Delos, Mykonos and Santorini. Guests will learn about the islands' history, sites, music, architecture and sense of adventure as well as participate in language and cooking classes, and visit organic farms and wineries. Active travelers will also enjoy the various biking, hiking and diving activities while others enjoy Yoga, massage, and plenty of relaxation. (10 days; flexible departures; from $2,400 per person including accommodations, most meals, island transport, activities and bilingual guide.)
Scotland Railway Adventure Tour allows travelers to see the whole of Scotland in the most comfortable and flexible way possible - a journey by train. This unique trip loops from Edinburgh and continues through Glasgow, Crianlarich, Mallaig, Skye and Pitlochry. Along the way, you will have an insider's guide to the best hiking and canoeing trails, shopping, swimming and culinary delights. Options include a self-guided itinerary or fully guided tour. (9 days; flexible departures; from $1,650 per person including accommodations, most meals, all transport including airport transfers and activities.)
Scotland Highlands Family Adventure is a lodge-based vacation that offers the best of Scotland's fun filled activities including biking, hiking, fishing and wildlife watching. Guests will visit Loch Ness, Urquhart Castle and Beinn Eighe Nature Reserve along with participating in other family-friendly traditions. (7 days; flexible departures; from $1,295 per person based on four person minimum including accommodation, all meals, entrance fees for attractions, bicycles, transfers and guide.)
Scotland Highlands Safari is a safari for those travelers who want a change of scenery with a very soft landing each night. This fully customizable trip through the Scottish Highlands where the River Tummel flows to the Tay and guests can walk and cycle their way through the surrounding hills and forests by day and by night, relax and dine at a traditional large country house that was once a hydropathic center in Victorian times. (3 days; flexible departures; from $495 per person including accommodation, breakfasts, picnic lunch, activities and high-quality bicycle.)
About Greenloons
Greenloons is a premier online travel resource dedicated to inspiring people to think different, be different and travel different – in ways that help to ensure a more sustainable planet. In addition to being a 2013 recipient of National Geographic Traveler magazine's 50 Tours of a Lifetime, Greenloons is an advocate of social empowerment, financial viability and environmental preservation connecting mindful travelers with unique, meaningful and eco-certified travel experiences all over the world.