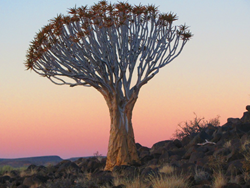 We are proud to be featuring local, unique and green certified lodges and guiding companies that offer travel experiences that are fully customizable, community oriented, socially aware and unforgettably awesome.
Vienna, Virginia (PRWEB) February 08, 2015
Global ecotourism concierge, Greenloons, has added two family-friendly and sustainable travel experiences for those travelers and their children who seek unforgettable journeys to distinctive destinations that respect the world, its cultures, and the future.
These select journeys to Namibia and Iceland offer opportunities to gain instruction about sustainable development, renewable energy resources, gender equality issues, indigenous wildlife, and local folklore as well as participate in personalized fun hiking and conservation experiences. Guests stay at unique, comfortable lodgings and immerse themselves in the local culture.
"Whether you want to horseback ride through an active geothermal area or see how the earth is ever so slowly pulling apart along the North-America and Eurasian tectonic plates or learn more about the day in a life of a Namibian farmer, these Greenloons exclusive family focused adventures will not disappoint," says Irene Lane, founder of Greenloons.
Iceland Family Experience
With this exclusive trip, you'll experience the best of active Iceland via glacier hiking, snorkeling, horseback riding, birding, whale watching and sailing adventures. Guests may attend festivals and events tied to the women's rights movement, and will stay at locally-owned accommodations, including the first lodge in Iceland to receive the Nordic Swan label. The lodges work with local artists, source local organic produce, utilize geothermal heating facilities, and offer extensive biking, running and walking trails. (7 days; flexible departures, from $ 3,995 per person including accommodations, activities, entrance fees, transportation, private driver, private naturalist guide, and breakfasts.)
Namibia Family Safari Adventure
This trip offers guests a front row seat to why Namibia is a conservation success story. Guests will visit the famed AfriCat Foundation, Etosha National Park, Otavi Mountains and Victoria Falls where they will stay at non-profit eco-lodges that benefit charitable and conservation projects. (10 days; flexible departures, from $ 4,750 per adult including accommodations, activities, entrance fees, transportation, meals, private driver, and private naturalist guides.)
About Greenloons
Greenloons is a premier online travel resource dedicated to inspiring people to think different, be different and travel different – in ways that help to ensure a more sustainable planet. In addition to being a recent recipient of National Geographic Traveler magazine's 50 Tours of a Lifetime, Greenloons is an advocate of social empowerment, financial viability, and environmental preservation connecting mindful travelers with unique and eco-certified travel experiences all over the world.