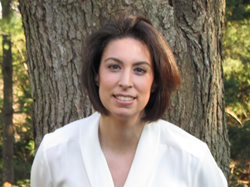 We've all heard that 'green is good for business', but up to now, there has been little benchmarking data to back that claim. We aimed to change this with our ROI for Sustainable Tourism model.
Vienna, Virginia (PRWEB) April 12, 2015
Eco-entrepreneur, Irene Lane, is poised to speak at the 2015 Ecotourism and Sustainable Tourism Conference (ESTC), which will be held from April 27-30 in Quito, Ecuador. Founder of sustainable travel web hub, Greenloons.com, Lane will discuss the financial bottom line effect for Irish travel businesses that have endeavored to implement 'green' operations.
"We've all heard the phrase 'green is good for business', but up to now there has been little benchmarking data to back that claim for the tourism industry - just anecdotes," says Lane. "We aimed to change this by developing an ROI for Sustainable Tourism financial model that could be applied to any region interested in implementing 'green' or 'eco' travel products."
The model takes into account applicable costs and financial benefits, so companies can budget, plan, market and anticipate the changes that social, economic and environmental sustainability can bring to their tourism businesses.
Specifically utilizing an environmental scorecard approach for measuring ROI, Greenloons built on the operational and environmental elements that were typically measured and expanded it to include the costs for and benefits to employees, communities and customers.
Lane's presentation will focus on the average ROI results for Irish sustainable accommodation owners versus tour guiding companies, the driving elements that most influence ROI, and survey results for how sustainability strategy is viewed by tourism business owners.
"The results from this pilot project show promise for how our holistic ROI model can be applied in other areas of the world also struggling to understand the relationship between environmental responsibility and economic results," says Lane. "I look forward to discussing the ROI model and its implications in more detail at the ESTC conference."
About The Ecotourism and Sustainable Tourism Conference
Hosted by Quito, Ecuador, the Ecotourism and Sustainable Tourism Conference 2015 (ESTC 2015) will be held from April 27-30, 2015. Bringing together 500+ business leaders, industry professionals and community stakeholders, the ESTC 2015 will feature dynamic sessions, public forums and social functions that offer eye-opening insights into the latest in sustainable business strategies and unparalleled networking and knowledge-sharing experiences.
About Greenloons
Greenloons is a premier online travel resource and sustainability consultancy dedicated to inspiring people to think different, be different and travel different – in ways that help to ensure a more sustainable planet. In addition to being a recent recipient of National Geographic Traveler magazine's 50 Tours of a Lifetime, Greenloons is an advocate of social empowerment, financial viability, and environmental preservation connecting mindful travelers with unique and eco-certified travel experiences all over the world.