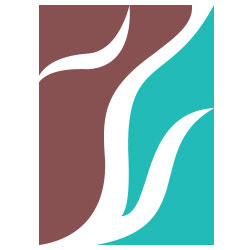 A responsive designed and easy to use website is an important aspect of our patient's journey to better skin health.
Greenwood Village, CO (PRWEB) August 31, 2015
Adult & Pediatric Dermatology in Greenwood Village, CO has launched a new website to inform potential Denver area dermatology patients of the treatments and services available to help them.
The website better showcases the practice to existing and potential patients by utilizing an innovative and 'responsive design' that allows visitors to view the website seamlessly on any desktop computer, tablet or mobile device.
Adult and Pediatric Dermatology's website contains useful patient information about cosmetic treatments such as Botox, chemical peels and microdermabrasion, as well as information about medical treatments including mole removal and patch testing. The website also features a testimonials page and a page showcasing many of the dermatology products offered at Adult & Pediatric Dermatology.
"Our new website does a great job of informing Greenwood Village dermatology patients of treatments and products that can help them," Dr. Leslie A. Stewart, a board certified dermatologist at the practice said. "Our goal is to help improve our patients' quality of life through the use of modern and effective treatments. A responsive designed and easy to use website is an important aspect of our patient's journey to better skin health."
Dr. Leslie A. Stewart is a board certified Dermatologist and fellow of the American Academy of Dermatology who has been in practice since 1990. She completed her undergraduate studies at Case Western Reserve University, medical school at Ohio State University, and internship at Northwestern University. Dr. Stewart received many awards during her medical studies including departmental awards in Medicine and Surgery. In addition, she was elected to the honorary medical society, Alpha Omega Alpha.
Dr. Stewart completed her Dermatology residency at the Hospital of the University of Pennsylvania. During her final year of residency she was chosen to be Chief Resident. For her fellowship, she was selected by Albert Kligman, MD, the creator of Retin-A to be the University's first Cutaneous Aging Fellow. Subsequently moving to Denver, she became director of dermatology at National Jewish Health and developed their Contact and Occupational Dermatitis clinic before opening up her own practice. She has been featured by the Denver Post and Channel 4 News as a top dermatologist. She has authored many book chapters and has spoken nationally and internationally.
Working alongside Dr. Stewart are Dr. Patricia Dymek and Bryn Marsh, MPAS, PA-C. Dr. Dymek joined Adult and Pediatric Dermatology after completing a residency in dermatology at the University of Illinois at Chicago and graduating with honors from the University of Colorado with a combined MD/MBA degree. She was elected to the medical honor society Alpha Omega Alpha. Marsh is a board certified Physician Assistant who graduated Magna Cum Laude from Lewis and Clark College in Portland, OR with a Bachelor of Science degree in Biology. She has been awarded the prestigious Diplomate title from the Society of Dermatology Physician Assistants; the highest honor available to a Dermatology PA.
Adult & Pediatric Dermatology has locations in Greenwood Village and Littleton, CO to provide the most convenient dermatology treatment available in the south Denver area.
Contact Information:
Adult & Pediatric Dermatology
8200 E. Belleview Ave., Ste 404
Greenwood Village, CO 80111
Phone: (303) 796-8200
skincolorado.com