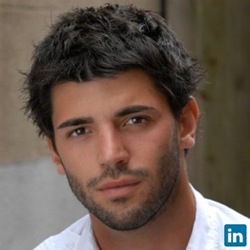 No matter how charming you plan your protagonist to be, you need an interesting storyline to keep the readers interested
Toronto, ON (PRWEB) October 06, 2014
Greg Aziz is a writer who recently launched a new website that aims to help people be able to tell their own stories. Aziz, who earned his bachelor's degree from the University of Toronto, offers his writing expertise to others to help them share their stories with the world.
"If you want people to appreciate the stories you have, it is important to write them down rather than keeping in your head," said Aziz. "However, just because you have good ideas does not mean you can be a great writer."
Aziz said he is interested in helping people tell their stories. On his new website, he explains the basics of what good storytelling is.
"No matter how charming you plan your protagonist to be, you need an interesting storyline to keep the readers interested," said Aziz. "Every story has three acts —beginning, middle, end — formulated with the right mix of some key ingredients."
The website details information on these key aspects of writing and explains in detail about orientation, crisis, escalation and discovery. All of these characteristics must be part of the story, according to Aziz.
Aziz, who has been creating content in the form of blogs, articles, product reviews and more, said he has been exposed to wide range of topics in various writing endeavors. He said he is comfortable creating content in many of the forms that journalism takes today.
Aziz said he also has at his disposal a group content writers who can support him should he be contracted for larger orders. Customers with order sizes from small to large are invited to contact Aziz for their writing needs.
Outside of writing, Aziz has other passions. He is a football enthusiast and a passionate Seattle Seahawks fan. He also travels extensively. He has visited more than 20 countries in his life. Finally, he loves animals and is a animal-rights supporter.
Aziz, who currently resides in Toronto, can be found thru his website, greg-aziz.ca, and on social media, such as LinkedIn, Google Plus and Pintrest.
About Greg Aziz
Greg Aziz is a professional writer who launched a new website focused on writing and offering his writing skills to customers looking for content development. For more information, please visit http://greg-aziz.ca/