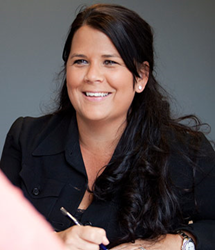 I feel privileged to take part in this amazing event.
WINDSOR, Ont. (PRWEB) May 02, 2014
Shari Freeman, Case Manager at Ontario Car Accident Law Firm Greg Monforton & Partners, will be volunteering to help create child identification kits at the Ontario Provincial Police Policing Committee's Masoni Child Identification Program (Ch.I.P.) on May 3, 2014 in McGregor, Ontario.
"I feel privileged to take part in this amazing event. Our committee's hope is that this program will bring some peace of mind to parents and give them the opportunity to take proactive steps to secure safety for their children," said Freeman.
"We are very proud of Shari's loyal community involvement. She exemplifies the best in public service," added Brad Robitaille, managing partner at the firm.
The MasoniCh.I.P. program uses modern, police-approved techniques to create child identification kits, which can be critical when identifying information needs to be broadcast and shared during an emergency.
Volunteers help collect photos, video recordings, fingerprints, dental impressions, saliva swabs and identifying information such as height, weight and eye colour. Once prepared, the parent or guardian of the child will receive a data sheet with ID card inserts, a CD storing all the provided information and a sealed bag with the dental impression and cheek swab.
The free event begins at noon and will continue until 4:00 p.m. at the McGregor Community Centre at 9751 Walker Road in Essex County. Walk-ins are welcome. To learn more about the event visit http://www.masonichip.ca.
About Greg Monforton & Partners
Greg Monforton & Partners is comprised of talented and experienced lawyers passionate about helping injury and accident victims who have been harmed by another person or entity. The personal injury firm handles all types of accident and injury claims arising from auto accidents, dangerous drug litigation, class action suits, pharmaceutical class actions, disability insurance disputes, and all other incidents involving injury or loss of life. For a free and confidential case evaluation, contact Greg Monforton & Partners by visiting gregmonforton.com or by calling 1-866-320-4470.
Greg Monforton & Partners
Suite 801, 1 Riverside Drive West,
Windsor, ON N9A 5K3
1-866-320-4470