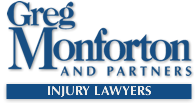 Toronto, Ontario (PRWEB) June 26, 2014
The accident injury lawyers at Greg Monforton & Partners are commending the new regulations announced by Transport Canada on June 20, 2014 that could help identify dangerous goods transported on Canadian roads and rails more consistently.
The new regulations could help first responders who arrive at the scene of the accident quickly assess the situation and determine what response measures need to be taken.
In a statement from Brad Robitaille—Managing Partner at the law offices of Greg Monforton & Partners:
"The new regulations are a step in the right direction and will help not only first responders, but also those who may be put in harm's way during a railway accident or accident with a truck transporting dangerous goods. We are pleased that the ministry has placed public safety above all in this matter."
He added:
"By aligning Canadian regulations with those of the United Nations and United States, the ministry created a seamless communication across borders. Railway and truck accidents that involve dangerous goods pose a danger to first responders and the public, the quicker they are controlled the better."
Honourable Minister of Transport Lisa Raitt announced that these regulations will be consistent with the United States and United Nation rules*. The Transportation of Dangerous Goods (TDG) Regulations will require safety marks to be displayed on large trucks, rail cars and bulk containers used to transport dangerous goods such as pool chemicals and propane. Additionally, new safety marks will be used to identify organic peroxides, marine pollutants and other dangerous goods.
"Our government is committed to a transportation system that is safe, efficient and facilitates trade. The changes I'm announcing today will create a safer environment for the movement of goods that are necessary in a strong, developed economy," Raitt said in a public statement.*
According to the Transportation Safety Board of Canada,** in 2012 there were more than 60 railway incidents wherein the unintentional release of hazardous materials occurred during transit. Additionally, approximately 118 railway accidents were reported that year, two of which led to the release of dangerous goods.
The number of incidents involving the release of hazardous materials increased by 24 percent between 2011 and 2012.
For more information on commercial goods transportation accidents visit http://www.gregmonforton.com.
About Greg Monforton & Partners
Greg Monforton & Partners is comprised of talented and experienced lawyers passionate about helping injury and accident victims who have been harmed by another person or entity. The personal injury firm handles all types of accident and injury claims arising from auto accidents, dangerous drug litigation, class action suits, pharmaceutical class actions, disability insurance disputes, and all other incidents involving injury or loss of life. For a free and confidential case evaluation, contact Greg Monforton & Partners by visiting gregmonforton.com or by calling 1-866-320-4470.
Greg Monforton & Partners
Suite 801, 1 Riverside Drive West,
Windsor, ON N9A 5K3
1-866-320-4470