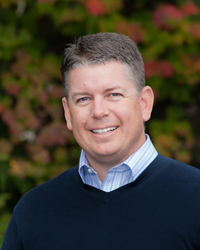 I would like to thank our great clients. We know that you have many options available to you for your home financing, and we appreciate you putting your faith in us to get the job done."
Seattle, WA (PRWEB) October 30, 2015
Five Star Professional is pleased to announce Greg Anderson, Windermere Mortgage Services, has been chosen as one of Seattle's Five Star Mortgage Professionals for 2015.
Five Star Professional partnered with Seattle magazine to recognize a select group of Seattle-area mortgage professionals who provide quality services to their clients. Less than 6% in the area were selected. Greg Anderson is featured, along with other award winners, in a special section of the January issue.
"I would like to thank our great clients," says Greg Anderson of Windermere Mortgage Services. "We know that you have many options available to you for your home financing, and we appreciate you putting your faith in us to get the job done."
The Five Star Mortgage Professional award program is conducted in more than 30 markets throughout North America. Mortgage professionals are measured using an objective, in-depth research methodology with significant focus on customer feedback and overall satisfaction.
"Receiving the Five Star Mortgage Professional award is something that we strive toward every year, and I am grateful for the recognition," Greg says. "This award represents the hard work that my team and I put in each and every day for all of our clients. My team has over 40 years of experience combined in the mortgage banking industry. We pride ourselves in educating our clients so that the mortgage loan they choose will be one that they are happy with for years to come."
"It is a privilege to present exceptional mortgage professionals with the Five Star award each year. While professionals are evaluated on experience and production levels, the foundation of the award is client satisfaction. These elite individuals have worked hard to get where they are while continuously delighting clients along the way," says Lynn Hargreaves, VP, Research and Services Operations, Five Star Professional.
Greg Anderson's Five Star award profile can be viewed here.
Five Star Professional has been conducting market research to define and promote professional excellence in service professionals since 2003.
Mortgage professionals are awarded based on an in-depth research process. Thousands of consumers are contacted to rate their mortgage professional on evaluative criteria including customer service, integrity, communication and overall satisfaction. Beyond a qualifying client evaluation score, professionals are evaluated on objective criteria such as experience, production levels and disciplinary and complaint history.
There is no fee to be considered or awarded. Visit http://www.fivestarprofessional.com for more information.