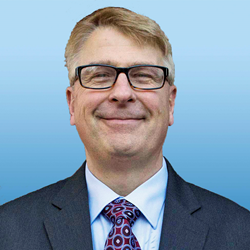 Greg is a dynamic and experienced addition to the National Nail family. His extensive marketing background and database management skills will greatly benefit National Nail's growth initiatives.--W. Scott Baker, President and CEO
Grand Rapids, MI (PRWEB) October 03, 2016
Greg Palmer has recently joined National Nail as Marketing Director, where he will oversee marketing, advertising, public relations and social media for the company and its proprietary brands, including CAMO®, PRO-FIT®, and STINGER®.
"Greg is a dynamic and experienced addition to the National Nail family," said W. Scott Baker, President and CEO. "His extensive marketing background and database management skills will greatly benefit National Nail's growth initiatives."
With over 20 years of experience in B2B marketing, Palmer's previous positions include Senior Vice President of Marketing for Positive Promotions and Director of Marketing for Essentra Components (formerly Reid Supply). He has directed customer and product database management, direct mail and collateral, ecommerce as well as web development and management of more than 360 websites. He is also experienced in social media, email marketing, print and digital advertising, trade show management, and public relations. 
Palmer feels that his skill set will easily transfer to the building products, decking and roofing categories. "I was drawn to National Nail's compelling company culture," said Palmer, "as well as its quality brands, expertise in the fastener category and innovative product lines."
Greg Palmer received his Bachelor's Degree in Communications from the University of Michigan in Ann Arbor.
For more information about National Nail, visit http://www.nationalnail.com.
About National Nail
National Nail Corp., headquartered in Grand Rapids, Mich., is an employee-owned manufacturer and distributor of high quality, innovative building products and service solutions for the residential and commercial construction industries. National Nail brands include PRO-FIT® Fasteners, CAMO® Edge Deck Fastening, and STINGER® Cap Systems.