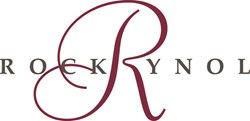 Like one who takes away a garment on a cold day, or like vinegar poured on a wound, is one who sings songs to a heavy heart.
— Proverbs 25:20
Akron, Ohio (PRWEB) September 11, 2013
An Ohio gerontologist and church leader shows people how to reach out and help those who are grieving.
Rockynol, a continuing care retirement community in Akron, welcomes Gerontologist Joanne Foster to its Myrna and Hugh Porter Chapel at 1 p.m. Thursday, Oct. 3, 2013. Foster is also the director of senior adult ministries for Upper Arlington Lutheran Church in Central Ohio.
Foster will present a workshop featuring Dr. Kenneth C. Haugk's book, "Don't Sing Songs to a Heavy Heart." Haugk is the founder and executive director of Stephen Ministries.
Haugk wrote "Don't Sing Songs to a Heavy Heart" after the death of his wife, Joan, in early 2002. He researched what really was helpful for people going through suffering. Haugk's book shows us how to reach out to those who are experiencing a great loss.
Following the seminar, Rockynol will host a reception in the Garden Room (located across from the Myrna and Hugh Porter Chapel) where "Don't Sing Songs to a Heavy Heart" will be available for purchase.
Everyone is welcome to attend the no-charge workshop, but advanced registration is required. Please contact Rev. Cassie Wolfe, at 330-410-6891 by Wednesday Sept. 25, 2013 to reserve your spot.
Visit Rockynol's events page for more details.
The workshop is a joint "Tools for the Servant" presentation by Rockynol, Ohio Presbyterian Retirement Services' Church Relations and Senior Independence, which provides hospice and home health care in the places older adults call home.
Rockynol is one of 11 retirement communities owned and operated by OPRS Communities, a wholly owned subsidiary of Ohio Presbyterian Retirement Services (OPRS), headquartered in Columbus. Since 1922, OPRS has defined the highest standards of quality of life for older adults. Each year, OPRS serves more than 90,000 people annually through its wholly owned subsidiaries OPRS Communities and Senior Independence. OPRS Communities operates 11 retirement communities. Senior Independence provides home and community based services, operates 11 adult day centers and manages six senior centers, in partnership with local governments. In addition, Senior Independence services are extended nationwide through its iPartners. Another wholly owned subsidiary, the OPRS Foundation raises several million dollars annually to support charity care, special programs, capital expansion and endowment.