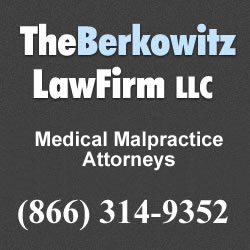 Mistakes such as a misuse of insulin pens can put patients at significant risk for injury and death
Stamford, Connecticut (PRWEB) May 30, 2014
Griffin Hospital released a statement announcing that patients treated at the hospital may have been exposed to disease transmission via a mishandling of insulin pens. According to NBC, Griffin Hospital wrote in a statement that single use insulin pens used between Sept. 1, 2008 and May 7, 2014 may have been used on more than one patient.* According to hospital officials, an insulin pen's cartridge can become contaminated with blood and skin cells after a single use; thus, patients are at risk for disease transmission if pens are shared.
"Mistakes such as a misuse of insulin pens can put patients at significant risk for injury and death," said Russell Berkowitz, Founding Partner of The Berkowitz Law Firm in Connecticut. "We represent patients that suffer because of negligence and strive to obtain maximum financial recoveries on their behalf."
According to the article by NBC, patients that received insulin shots at the hospital between Sept. 1, 2008 and May 7, 2014 should be tested for hepatitis B, hepatitis C and HIV for precaution. The hospital is offering free testing for these patients.
For more information about the hospital's announcement or to speak with a Connecticut medical malpractice lawyer, contact The Berkowitz' Law Firm today.
About The Berkowitz Law Firm LLC
The Berkowitz Law Firm LLC is a Connecticut personal injury and medical malpractice law firm that investigates potential medical malpractice claims on behalf of patients who have suffered alleged injuries from medical mistakes such as misuse of insulin pens and other medical devices. To learn more about the firm visit berkowitzlawfirm.com.
Sources: