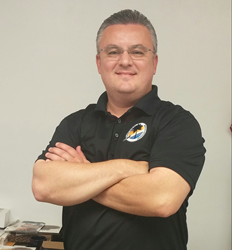 DREAM CHOCOLATE INDULGENCE...DREAM GRIMALDI
Rockledge, Florida (PRWEB) September 21, 2015
Grimaldi Candy Company, a well-established manufacturer of premium, gourmet chocolates in Brevard County Florida, has recently signed a contract with one of the largest food retailers in the country and is currently working on additional contracts with retailers nationwide.
"We are attracting national attention with major retailers", shares Mr. Jim Frazier, the President/CEO of Grimaldi Candy Company.
Since its ownership change,Grimaldi Candy Company has seen aggressive sales growth. The President/CEO, Mr. Jim Frazier and business partners are visionaries and are currently working on strategic plans to continue the growth into 2016 and beyond.
Grimaldi has made huge strides in executing a successful launch of their new branded Grimaldi bag that highlights the milk and dark chocolate covered potato chips. They look forward to expanding the line into all retail channels by mid-2016.
Recently Grimaldi received a contract with a large theme park to produce a private label chocolate under a very popular TV show name.
Grimaldi is poised and ready to make the next large step into full scale national distribution and work towards becoming one of the top tier chocolate manufacturers in the US.
About Grimaldi Candy Company:
Grimaldi Candy Company is known for its premium enrobed, and panned chocolates and is the largest gourmet chocolate manufacture in the southeast where they have been producing high quality chocolates for over 45 years. Currently they operate a 20,000 sq. ft. facility in Rockledge Florida.
For more information and/or special requests, please email us at jimf(at)grimaldicandies(dot)com or call us at 321-638-0702.
Visit us today at http://www.GrimaldiCandies.com
DREAM CHOCOLATE INDULGENCE
DREAM GRIMALDI