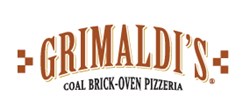 We were delighted to be able to partner with the Boys & Girls Clubs of Palm Beach County
West Palm Beach, FL (PRWEB) August 04, 2013
Grimaldi's Pizzeria on Clematis St. recently hosted a luncheon event for the Boys & Girls Clubs of Palm Beach County. Grimaldi's Pizzeria provided pizza and drinks to more than 15 children whom are among the 1,800 youth members of the Boys and Girls Club of Palm Beach. This is the first time Grimaldi's Pizzeria has hosted a luncheon for the Boys and Girls Club.
"Grimaldi's Pizzeria has a longstanding tradition of participating with community organizations that center around helping children," said Charlotte Acosta, general manager of Grimaldi's Pizzeria's Clematis St. location. "We were delighted to be able to partner with the Boys and Girls Clubs of Palm Beach County and we hope to do so again soon."
The 13 Boys & Girls Clubs and three extension sites throughout Palm Beach County serve more than 6,000 children ages 6-18, 55% boys and 45% girls. More than 1800 youth participate in club activities each day Members pay dues of just $30 per year. The vast majority of our membership is served by no other youth development organization. 88 cents out of every dollar invested goes directly to programs for children. 78% of members would be taking care of themselves if not enrolled in the Boys & Girls Clubs.
About Grimaldi's Pizzeria:
Grimaldi's Pizzeria is famous for their award-winning hand-tossed, coal-fired brick oven pizzas and calzones, fresh salads and delicious desserts. Grimaldi's currently has six locations in Florida and two in the West Palm Beach area. For more information on Grimaldi's Pizzeria visit http://www.grimaldispizzeria.com.
About the Boys and Girls Clubs of Palm Beach County:
Founded in 1971, the Boys & Girls Clubs of Palm Beach County is a not-for-profit youth development organization dedicated to promoting the educational, vocational, health leadership and character of boys and girls in a safe, nurturing environment. The Clubs provide more than a safe, fun and constructive alternative to being home alone – they offer a variety of award-winning developmental programs to help youth build skills, self-esteem and values during critical periods of growth. For more information visit http://www.bgcpbc.org.
For Grimaldi's Pizzeria:
Media Contacts:
Brittany Maroney
bmaroney(at)grimaldispizzeria(dot)com
480-947-7100
Phyllis Ershowsky
phyllis(at)pkecreative(dot)com
239-565-5996
Alison Drake
Alison(at)ADMarketingTeam(dot)com
239-337-9260
For Boys and Girls Club:
Deb Wrazin
debwraz(at)yahoo(dot)com
561-683-3287