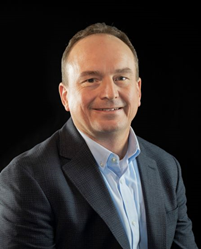 "Franchise development is a top priority for Griswold Home Care," said Griswold Home Care CEO Michael Slupecki. "We have some innovative incentives for franchise brokers and some top territories available for buyers. We are motivated for some real growth in the new year."
BLUE BELL, Pa. (PRWEB) December 08, 2020
Griswold Home Care is included in Franchise Dictionary Magazine's 2020 Top 100 Game Changers. With more than 350,000 readers, Franchise Dictionary Magazine is a leading franchise publication in both digital and print format.
Targeting prospective franchisees in an informative and educational manner, Franchise Dictionary Magazine is well-respected throughout the industry. Being named a Game Changer is recognition of excellence in franchising.
"Franchise development is a top priority for Griswold Home Care," said Griswold Home Care CEO Michael Slupecki. "We have some innovative incentives for franchise brokers and some top territories available for buyers. We are motivated for some real growth in the new year."
Alesia Visconti is the CEO and Publisher of Franchise Dictionary Magazine. "Franchise ownership allows people to follow their dreams of being their own boss and taking control of their futures," she said. "It supports people working for themselves but not by themselves. It's a community of professionals all supporting successful business ownership. A brand that earns the Top 100 Game Changers designation raises the bar and clearly sets itself apart."
For more information about the Franchise Directory Magazine's 2020 Game Changers visit https://franchisedictionarymagazine.com/2020-game-changers/.
About Griswold Home Care
With 200 locations in 30 states, Griswold Home Care is one of the country's top home care companies, delivering compassionate care 24/7 to its clients. Its purpose is to give people the help they need to live in the place they love. Through this purpose, Griswold Home Care helps adults maintain quality of life despite advanced age or onset of illness through services including companion care, home services, personal care, and respite care. Founded by the late Jean Griswold in 1982, the company has maintained its founder's profound sense of empathy for older and disabled adults and those living with chronic conditions. For more information, visit http://www.griswoldhomecare.com or call 215.402.0200.