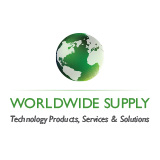 Franklin, NJ (PRWEB) May 12, 2015
Worldwide Supply, the recognized leader in the secondary networking hardware marketplace, today announced the appointment of Owen Grohman to the role of NetGuard Services Product Line Director.
Grohman comes to Worldwide Supply from Tempest Telecom Solutions where he spent five years in various roles, including Sales Director where he ran their private network sales division and their multi-vertical repair services.
"For nearly ten years, our NetGuard solution has been providing clients with a cost effective alternative to Cisco's SmartNet maintenance program. With the addition of Owen, we will combine his multi-vendor and multi-technology expertise with our existing NetGuard infrastructure to expand our solution to new products," says Jay VanOrden, CEO of Worldwide Supply. "By adding additional products and services to our NetGuard program we will become the only company in the industry capable of consolidating maintenance and support for all network infrastructure equipment under a single point of contact."
"I'm excited to be a part of Worldwide and to build NetGuard," says Grohman. "This company has a reputation for being truly dedicated to their customers and that's a formula that's never lost."
Grohman holds a Bachelors of Arts degree from San Francisco State University.
About Worldwide Supply
Worldwide Supply is the global leader in networking hardware and services solutions with an expertise in the data, wireless and wireline technology sector.
Headquartered in northern New Jersey, with offices in California, Hawaii, Massachusetts, Mexico, New York, Netherlands (Europe), North Carolina and Texas, Worldwide Supply provides products, asset management programs, technical services and third party maintenance to clients globally.
Worldwide Supply backs the products it sells with an industry-leading lifetime warranty and offers products from major manufacturers like Cisco, Juniper, Arris, Alcatel-Lucent, Ericsson, Nokia and more.
Worldwide Supply is TL 9000 and 9001:2008 certified.
________________________________________
For additional information on this topic, about Worldwide Supply or to schedule an interview with Worldwide Supply CEO, Jay VanOrden, please contact Allison Kraut at 973-823-6412 or via email at marketing(at)worldwidesupply(dot)net.