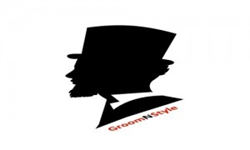 However, finding the best product for the job can be difficult, which is why we provide you with information that can help you find the perfect vacuum for your home
Los Angeles, CA (PRWEB) June 15, 2015
Groom and style, the online resource for gadget reviews about all things style, announced a new website that expands the types of reviews offered on the website. With the huge success of groomnstyle.com, fans of the site can now find additional reviews that will help visitors live their lives in style.
"We have released reviews of a number of new products and services, including reviews of fitness, home and garden, as well as health and beauty products," said the website's spokesperson. "Of course, you can still rely on groomnstyle.com to provide all of the same reviews about grooming and living life in style."
One of the new features are vacuums at Groom and Style. These reviews offer insight into the best vacuums for pet hair, including a complete buyer's guide.
"Pets are cherished companions, but when they live with us, it means that we must contend with their hair," said the website's spokesperson. "However, finding the best product for the job can be difficult, which is why we provide you with information that can help you find the perfect vacuum for your home."
The website reviews Miele, Hoover and Dyson vacuums among others, offering details about each model, its pros and cons, as well as things to consider when buying.
The GroomAndStyle also reviews robot vacuums, which can be handy for doing any automatic cleanings, relieving homeowners form lugging out large clunky vacuums all the time.
The website reviews a number of Roomba models as well Neato brand. It gives details on the products motors, cleaning ability and quietness. It even discusses how some models detect and sense dirt, helping to improve the overall cleaning of the room.
The new reviews on groomnstyle.com are aimed at helping the experts of living life in style provide honest and straightforward reviews of all things related to grooming, style and fashion. The website is constantly evolving, offering visitors new information on all of the products that can help them live life in style.
About GroomNStyle
GroomNStyle provides honest reviews on all things relating to grooming, style and fashion. For more information, please visit http://groomandstyle.com/