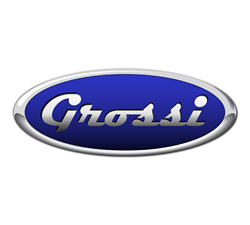 whenever you can see how the fruits of your labor actually benefit other or make a difference it's something really satisfying
Los Angeles, CA (PRWEB) November 30, 2014
Grossi Consulting, a full service digital marketing and consulting agency, is celebrating its 8th year anniversary in December 2014. This is a landmark anniversary as it comes at a time when the company has expanded with a new office located in Los Angeles, CA.
Grossi Consulting was founded in 2006 and has grown year over year due to its unrelenting efforts in delivering excellent results to its clients through creative and effective comprehensive marketing services.
Today, Grossi Consulting continues to offer award winning Digital solutions for businesses, nonprofits, and educational institutions. Grossi Consulting's focus on responsive website design and development, and organic search engine optimization provides their clients with complete solutions that provide quantifiable results.
Grossi Consulting has been helping small to medium size businesses maximize sales from the internet since 2006. Its services have helped both brick & mortar and web-based businesses improve sales and operational efficiency. Grossi Consulting offers complete internet related services for businesses. Their expertise includes: internet strategy, website design/redesign, web marketing services like local/national SEO & SEM, social media marketing, pay-per-click, and website maintenance.
Director of Business Development, Stefano Grossi, stated,"The company began 8 years ago with the mindset that we could create an environment of success by creating a nurturing environment of creativity, collaboration, and innovation and an unwavering commitment to excellence. I am grateful to all my dedicated team members and our great clientele who have chosen to work with us."
"I can't believe it's already been 8 years. I think whenever you can see how the fruits of your labor actually benefit other or make a difference it's something really satisfying and one of the reasons it feels like we just launched this company. There is nothing like developing a really creative and successful marketing campaign as well as the systems to help manage customers, inventory, and orders because we are literally able to help our clients not only generate more revenue but actually become more efficient in their business processes and save money. I love learning about my client's businesses and thinking of how they can be improved.
About GrossiWeb
GrossiWeb has helped companies profitably launch new products, market their business and build brand names. GrossiWeb is a full service Interactive Marketing agency with offices in Atlanta, GA and Los Angeles, CA that offers a broad range of Web presence solutions for small to medium level organizations. By delivering brilliant strategy through a dedicated and experienced team of interactive experts, GrossiWeb helps clients develop and implement successful online strategies. GrossiWeb's interactive marketing services range from complete interactive marketing engagements to standalone projects such as Web Design, Custom Web Development, Mobile App Development, Search Engine Optimization (SEO), Pay Per Click Management (PPC), Interactive Ad Creation, eCommerce Development, Online Public Relations and more.
For more information about Grossi Web and how it can help you establish your brand online, please visit http://www.GrossiWeb.com or call 1.888.Grossi1.