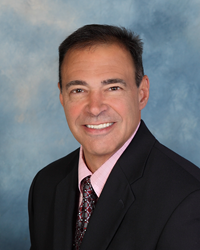 In today's rapidly evolving corporate car service segment, corporations are looking for solutions to contain costs and address security/duty of care responsibilities. GroundLink is uniquely positioned to address these needs
New York, NY (PRWEB) October 02, 2014
GroundLink, the leading tech-enabled global black car service focused on meeting the needs of corporate travel managers and frequent business travelers, announced that Michael Mooradian has joined the company as its chief sales officer, reporting to GroundLink CEO Dean Sivley. Mooradian will lead the corporate/partnership sales & solution operations, playing a key role in driving the next phase of company growth in the rapidly-evolving corporate black car service industry.
"Michael is a proven leader and industry veteran who will help us scale and execute our growth strategies in our corporate and partnership channels," Sivley said. "According to a recent study by Concur, ground transportation is the fifth largest travel and entertainment (T&E) category spend, even higher than rental car spend. In today's rapidly evolving corporate car service segment, corporations are looking for solutions to contain costs and address security/duty of care responsibilities. GroundLink is uniquely positioned to address these needs with cutting edge technology and a comprehensive set of corporate travel/risk management tools."
GroundLink leverages proprietary technology to provide business travelers and corporations with a seamless platform for booking, tracking and paying for car service rides through its fully transactional website, it's award-winning mobile app and its 24/7 customer service center. Through its robust application programming interface (API), GroundLink can also integrate directly into online booking tools and GDS systems. GroundLink's corporate dashboard provides real-time access to rides scheduled, in progress and completed. It also provides a breakdown of the company's most frequent passengers and its overall ground transportation spend. Confirmed pricing is provided during the booking process and is not altered by traffic delays, weather or high demand periods that may arise just before or during the ride. When a ride is complete, the traveler simply exits the car and an e-receipt is auto-generated and sent via e-mail.
To address security and duty-of-care best practices, GroundLink has an extensive vetting process for drivers, which includes licensing, background and employment history checks. Drivers are constantly evaluated on post-ride survey scores and on-time performance, tied to the company's exclusive on-time guarantee. For additional security, GroundLink automates a text message in advance to travelers with a link to the driver's picture, name, car model, car number and vehicle location.
"Most companies find it difficult to get a clear sight line into their T&E spending; and ground transportation is a segment that can be especially challenging," Mooradian said. "Through our reporting and tracking capabilities, we help corporate travel managers gain valuable insights on this spend category, and help them become more efficient with their cost containment efforts."
Mooradian has extensive sales management experience with global organizations in the technology and travel industries. Most recently, he served as senior vice president of sales for AIG's Accident & Health Division. Prior to that, he was vice president of worldwide sales for Orbitz for Business. He also held senior sales management positions with Tacit Knowledge Systems, Inc., Yesmail.com, and Giga Information Group.
In addition to corporate clients, Mooradian and his team will focus on GroundLink's other multi-channel partners, including travel agencies and online booking channels.
About GroundLink
GroundLink is a global car service that leverages a proprietary technology platform to provide seamless, reliable and consistent ground transportation for travelers worldwide in most major cities and 110 countries. GroundLink offers a multiple booking platform for its consumer and corporate clients that includes its website (http://www.groundlink.com), its iPhone or Android app, and its 24/7 call center (855.463.7150). GroundLink has offices in North America and Europe, with its headquarters in New York, NY. Connect with GroundLink on Twitter @GroundLink and on Facebook.com/GroundLink.