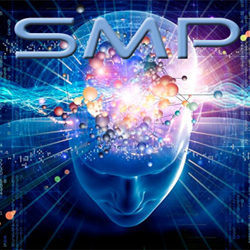 The Supramind Project, or SMP, is unique in several of its elements, really unlike any project or website out there.
Salt Lake City, Utah (PRWEB) May 06, 2014
A new experiment in the power of Group Mind has launched: The Supramind Project. The Supramind Project is free of doctrine, beliefs and dogma. Instead, all wisdom is provided through participants' direct experiences, making this website unlike any other site that's currently online.
"The Supramind Project, or SMP, is unique in several of its elements, really unlike any project or website out there," says SMP founder Jason Davis. "The Supramind Project offers daily group gatherings by means of nonverbal contact and other online tools, which operate in similar ways and are available to the general public and group members alike."
According to the SMP's philosophy, which is posted on the site, SMP is about bringing people together, in communion, to function in unison without intent or visualization. This allows a (theoretic) larger mind to do the imagining and in that way informs participants' minds with new possibilities and probabilities for future trajectories, but from the perspective of a vastly larger and creative collective mind. "It's kind of like a non-thought think-tank," Davis jokes.
There are free weekly conference calls with simultaneous gatherings, or "parties," as Davis calls them, in the online 3D metaverse, SecondLife. SecondLife is itself about to undergo a surge in exponential growth with the recent news of Facebook's purchase of Occulus Rift and the possibility of its use as an interface for SecondLife.
Davis adds, "As bandwidth and personal computing power continue to expand in the present exponential curve, SecondLife will become a social super-cluster that lacks nothing in the way of person-to-person, or person-to-group, communication. You can voice chat with any number of your friends and walk, or even better fly, through a beautiful fantasy-scape together while doing it."
"What SMP is perhaps most excited about is their Suprasensory System, a training program to powerfully and rapidly develop telepathic, and even conscious co-locative, skills," Davis states. "It's a re-fashioning of CRV, or Coordinate Remote Viewing, the program developed and used by US Intelligence, which became a matter of public knowledge in the early 90s. This automated online system works better than we could ever have anticipated. We're amped about it."
"We're barely underway," Davis states, "but the momentum is building on social media."
For more information, visit http://www.supramind.net.
About The Supramind Project
SMP is the brainchild of Jason Davis, who's brought together an as yet informal group of individuals with a shared vision of what can become in a world where fun and togetherness are the name of the game. They are also anticipating the possibility of additional funding to more fully realize a more encompassing vision.
Jason Davis
jason(at)supraminds(dot)net
facebook.com/supramind
Twitter: @thesupramind
SecondLife: JDAliix
(801) 694-0136