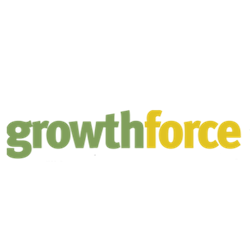 Houston, TX (PRWEB) January 21, 2014
GrowthForce (http://growthforce.com) CEO and Founder Stephen King has been invited back to the 5th Annual AICPA CPA2BIZ Executive Roundtable in New York City on January 28, 2014. This invitation-only event brings together the accounting industry's top thought leaders to share today's tech-centered accounting products and services for an open and honest dialogue about furthering the industry.
Stephen King says, "It is an honor to have a place at this table and reflects strongly on the forward-thinking reputation we've built over the years, as well as positioning GrowthForce as a recognized industry trendsetter in accounting services and solutions."
As part of its strategic alliance with Insperity, GrowthForce will demonstrate Insperity Reveal, a QuickBooks dashboard. King will also introduce GrowthForce's distinctive "SWAS – Software With A Service" to the industry leaders. King explained, "There are many software developers who provide cutting-edge technologies, and then separate service businesses that specialize in providing trained labor to deliver quality service. This strategic alliance provides the best of both."
GrowthForce is a unique combination of an outsourced Controller and bookkeeping service, combined with an application development company that specializes in QuickBooks integration. That combination has allowed GrowthForce to deliver a fully integrated "Smart Back Office," backed by a dedicated team of bookkeepers, Controllers and degreed accountants to provide actionable financial intelligence.
Other attendees at this year's roundtable include executives from Intuit, Paychex, Bill.com, Xero, XCM, Thomson Reuters, Smart Vault, FileThis.com, cPaperless, Alterity and more.
About GrowthForce
GrowthForce recognized industry leader in providing growing businesses with cloud-based bookkeeping and controller services, delivering timely and actionable financial intelligence. By leveraging teams and technology and The Cloud, our dedicated U.S. based service professionals optimize and integrate your accounting and financial systems, standardize and automate processes, and perform the daily/weekly/monthly finance functions from our secure hosted environment. Allowing you to build your business, not a finance department. For more information visit http://growthforce.com.
About CPA2Biz
CPA2Biz is the technology subsidiary of the American Institute of Certified Public Accountants (AICPA), the world's largest member organization representing the accounting profession. The company helps firms position for success within the digital transformation that is revolutionizing the competitive landscape. For more information about CPA2Biz, please visit the company website at clientsolutions.cpa2biz.com.