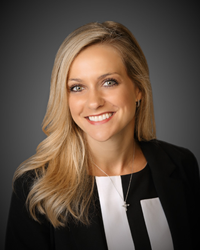 (PRWEB) July 07, 2014
To meet the growing demand for outsourced bookkeeping and controller services in the Houston area, GrowthForce has announced the addition of a new Channel Development Manager to its sales division. Laura Koch joins GrowthForce to help manage relationships with established channel partners in the Houston area, as well as cultivate new business opportunities as a result of GrowthForce's strategic alliance with Insperity as a business performance solution for Insperity Financial Services.
With over 10 years of experience serving a broad spectrum of industries in Houston and the surrounding communities, Koch has established herself as a recognized and trusted advisor in the Houston business community. She brings with her to GrowthForce, vast industry exposure and reputable connections to a variety of Houston's leading industries, including healthcare, staffing, IT, and accounting. Koch attributes her career successes to her ability to "sell with conviction, to empathize with the buyer, and my lack of fear when it comes to navigating through uncharted waters." In her most recent role as vice president of sales and marketing for The Strategic CFO, Koch was instrumental in acquiring 60 new clients and surpassing $1.5 million in sales.
Stephen King, President & CEO of GrowthForce, welcomes Koch to his company's sales division and sees great value in the strong ties she has developed throughout the Houston community. "I admire Laura's proven track record for helping Houston's small businesses navigate a clear path toward growth and success. Her experiences align with GrowthForce's commitment to helping businesses grow by delivering the timely and accurate financial information they need."
Koch chose GrowthForce for its vision and leadership, stating that GrowthForce is a natural fit for her because, "my greatest successes have always been within environments that encourage collaboration and freedom to think outside the box. This is exactly the environment that GrowthForce cultivates."
After working directly with entrepreneurs and their financials, Koch is aware of the challenges facing today's business owner. She sees great value for them in how GrowthForce automates the back office bookkeeping processes and leverages systems design expertise, technology, and the cloud to help growth-oriented business owners make strategic decisions about pricing, staffing, and managing cash. "Basically, GrowthForce takes away their day-to-day accounting stress so clients can focus on what they do best," explained Koch.
Koch plans to establish deeper relationships with the current GrowthForce clientele, but also introduce and expand GrowthForce services into new territories throughout the Houston business community. "Outsourcing accounting is still a new concept to many business owners and partners, which means the opportunity is huge," said Koch, who feels that in a few years, this will be one of the best options available for companies. "GrowthForce has limitless potential due to the fact that we service through technology, processes, and people. I feel privileged to have the opportunity to work for an industry leader and be a voice that brings this innovative service offering to the marketplace."
GrowthForce CEO, King, believes Koch's former business development experiences makes her a valuable asset to helping GrowthForce identify and assist growing businesses with their bookkeeping and controller needs. "Laura is already a great champion of GrowthForce and is a natural fit within our culture of helping prospective clients move their businesses forward. I couldn't be happier to add her to the GrowthForce family."