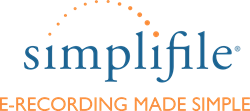 By going 'green,' this office will reduce mailing costs and paper waste and allow us to be more responsible toward our environment.
GRUNDY COUNTY, Ill. (PRWEB) April 28, 2014
The Grundy County clerk and recorder's office is now electronically recording documents through Simplifile, the largest e-recording service provider, giving customers the ability to submit documents online, a faster, more efficient recording option.
When documents are submitted through Simplifile for e-recording, the recorder's office can review, record, and return the electronic document to the filer in minutes, allowing them the option to go paperless.
"I have always pledged that I would provide cost-effective and comprehensive service to my constituents, since taking office in 1976, and Simplifile will allow me to continue that tradition of excellence in this most important county office," Phillips stated. "By going 'green,' this office will reduce mailing costs and paper waste and allow us to be more responsible toward our environment," she said.
Phillips said it is important to keep up with the latest technology, while providing faster, convenient and cost-effective service to recording customers, such as banks, title companies, attorneys and others.
Phillips also stressed that there is no cost to the county for using Simplifile's services, and she looks forward to working with them in the future.
"E-recording helps streamline the overall recording process and makes it easier for both the county and its customers to record documents in a timely manner," said President of Simplifile Paul Clifford. "We're excited to see Grundy County on board with e-recording and their efforts in making this technology available to document submitters."
Another benefit of e-recording is the savings on check-writing expenses, as customers are able to process their recording fees securely through Simplifile via Automated Clearing House, eliminating the need to write and mail checks to the county.
Grundy County is the 17th Illinois county to begin e-recording with Simplifile, joining more than 1,060 total e-recording jurisdictions nationwide.
For more information about e-recording in Grundy County, call 800-460-5657 or visit simplifile.com.
About Simplifile
Simplifile is the nation's largest and fastest-growing e-recording service provider. Simplifile supports thousands of e-recording customers including title companies, banks, attorneys, lien filers, and other organizations that create and submit documents to more than 1,060 local, state, and federal government jurisdictions. Simplifile's electronic document services save time and the expenses associated with traditional document submission methods. Simplifile is focused on building the industry's largest and easiest-to-use e-recording service for organizations of all sizes. More information about Simplifile may be found at simplifile.com or by calling 800-460-5657.
# # #