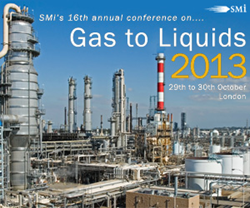 London (PRWEB UK) 7 September 2013
Sasol plans to spend up to US$14 billion to build the first commercial plant in the United States that will turn natural gas into liquid fuels. Sasol chose the south-western region of Louisiana as the site for the planned gas-to-liquid (GTL) facility because of the close proximity to shale gasfields just north, as well as west in Texas. The company will chemically convert low-cost shale gas into high-performance, low-emissions diesel and other transportation fuels. "We believe Sasol's proprietary GTL technology can help unlock the potential of Louisiana's clean and abundant natural gas resources and contribute to an affordable, reliable and high quality fuel supply for the United States," says Ernst Oberholster, the managing director of new business development for Sasol.
This mega-project involves one of the biggest investments from a non-US company in American history. In addition to the GTL facility, the project includes a $5bn to $7bn ethane cracker and derivatives plant that will convert ethane to ethylene and other downstream derivatives. The plant is expected to produce 96,000 barrels of fuel per day when fully operational.
(Source: The National, 1 September, 'South Africa's Sasol helps Louisiana to lead America's gas-to-liquid race', http://www.thenational.ae/business/energy/south-africas-sasol-helps-louisiana-to-lead-americas-gas-to-liquid-race)
Against this backdrop, SMi's 16th Gas to Liquids conference will address these latest developments and much more, playing host to the world's foremost authorities on GTL including Sasol North America, Chevron Nigeria, Shell, BP and Exxon Mobil. The meeting will provide the ideal platform for discussion and debate over current and emerging GTL projects, developments within the industry, technology sessions and interactive panel debates. This year's Gas to Liquids will build upon the 2012 event with industry leaders discussing the latest hot topics including: shale gas reserves reshaping and providing opportunities for the GTL market, new technologies being proven at scale like the Fischer-Tropsch process, and new projects from an array of GTL giants.
Speaker Panel includes:

Mark Schnell, General Manager, Marketing, Strategy and New Business Development, Sasol North America
James Vaughan, General Director, OLTIN YO'L GTL
Mitch Hindman, Licensing Manager, Exxon Mobil
Robin Holford, Conversion Technology, BP
Jeff McDaniel, Commercial Director, Velocys
Shravan Joshi, Business Development Manager, CompactGTL
Sébastien Boucher, XtL Technology Manager, Axens
To view the full speaker line-up and completed conference programme, visit http://www.smi-online.co.uk/2013gtl24.asp
New for 2013:
Drinks Reception
SMi Group invite all workshop and conference delegates, speakers and sponsors to join them for a networking welcome drinks reception at 5.30 p.m. on 29th October 2013.
Evening Reception and Dinner
SMi Group invites you to join them for a post conference dinner reception following the end of the first day. Dinner will be held at Bombay Brasserie where you will have the extended opportunity to network with industry professionals. Leave GTL 2013 having forged new working relationships while strengthening current ones.