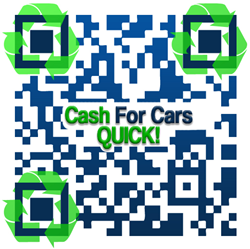 Get a guaranteed quote for cars and trucks in Denver from Cash for Cars Quick 888-862-3001.
Denver, Colorado (PRWEB) August 12, 2013
Cash for Cars Quick is providing Denver residents with a fast and efficient way to get rid of old junk or unwanted used cars and trucks in exchange for guaranteed cash payments. A simple call to the cash for car Denver office garners a guaranteed quote on any vehicle regardless of its make, model, year or running condition. When accepted, the guaranteed cash payment is delivered directly to the seller by a representative of the company. The vehicle is then taken or towed away for recycling or resell and any toxic automotive fluids that have leaked out are thoroughly cleaned up and eliminated. All that Denver auto sellers are left with are hands full of cash. To discover how selling a car in Denver the easy way visit, http://www.denvercashforcarsquick.com/ .
Denver auto owners wanting to get rid of junk and wrecked cars parked on their properties, or who have used vehicles that they no longer want can now get guaranteed quotes over the phone in minutes. The national auto buying company, Cash for Cars Quick, is announcing to Denver residents that they can call and get fast price quotes that are then delivered in guaranteed cash payments in about an hour. Those old junk and used cars and trucks can be quickly turned into cash by making a simple phone call to the leading auto buying company through their many service locations.
Once the deal is made, the guaranteed quote amount is delivered to the seller in person in around an hour's time. Arrangements are then made for vehicles to be either driven away or towed away, depending on their running condition. Pick up dates are flexible and based on the seller's schedule. Cash for Cars Quick calls on its extensive network of towing companies, salvage yards and used car sale lots to make rapid quotes, payments and removals of all unwanted vehicles in the Denver area. Junk and wrecked autos are recycled for reusable parts and materials while used cars and trucks are refurbished and then resold on either Denver car lots or others across the country.
What's more, sites from which wrecked and junk autos are removed are thoroughly cleaned of any toxic materials that have leaked out of deteriorated or damaged auto systems. These liquids and materials are quite dangerous to the environment as well as pets and children. Cash for Cars takes great pride and effort in removing such materials and then disposing of them according to federal, state and local guidelines. The company is well known for removing junk car sites in cities across the country.
It is quite easy for Denver residents to sell their wrecked, junk and used autos. They simply need to call the toll free number of Cash for Cars Quick of 888-862-3001, or go online and visit the company's website located at http://cashforcarsquick.com/. Sellers are instructed to share a small amount of information about the autos they want to sell and they receive guaranteed quotes in a matter of minutes. All that is left to do to start the rapid cash for cars wheels in motion is to accept the offer.
A leader in the purchasing of used and junk autos, Cash for Cars Quick accepts inquiries on all makes, models and years of unwanted vehicles. The running condition also does not matter since the company has a vast network consisting of partnerships and affiliates in most major cities across the country. The company uses the top local SEO company to help with the cash for cars service promote the message about the importance of utilizing a reputable cash for cars Denver Colorado Company if a vehicle owner is considering selling their car or truck. The company continues its online presence by offering an instant quote over the phone, and regularly posts auto recycling information on the company blog and social media pages. By working with a professional SEO company along with instant pricing the company hopes to attract more Denver Colorado residents looking to sell their vehicle. To read more on the company's cash for cars Denver Facebook page visit, http://www.facebook.com/CashForCarsDenver .
About the Company:
Cashforcarsquick.com is a growing cash for junk cars service that offers junk car recycling and that provides a high return to the car and truck owners in Denver and throughout the United States. The company and its partners follow environmentally friendly disposal practices to safeguard the future of the planet. To learn more about the fast cash for junk cars Denver service visit the company website or call the corporate office.
Contact:
William Leonard
Phone: 888-862-3001
Email: info(at)cashforcarsquick(dot)com