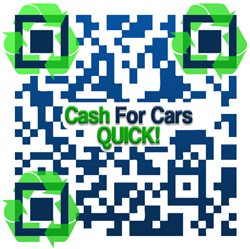 Get a guaranteed quote in Houston Texas for a used car or truck from Cash for Cars Quick.
Houston, Texas (PRWEB) August 09, 2013
This is the perfect time for those living in the Houston area to clean up their yards of junk trucks and cars or to sell used cars. Guaranteed quotes are provided in minutes to all that call the Cash for Cars Quick number and provide information on the vehicles they want to sell. Guaranteed payments are rushed directly to local auto sellers who accept the offers, and arrangements are made to take the vehicles away. The best part is that is does not matter on the make, model, age or condition of autos. Regardless of their age or running condition, Houston residents receive guaranteed quotes from the top used auto buyer in the nation. To receive a guaranteed price quote for a car or truck, visit the local website here: http://www.houstoncashforcarsquick.com/guarantee/.
Extra cash can be hard to come by, especially in the present condition of the economy. However, many people living in Houston have extra money sitting on their properties and don't even realize it. Old junk cars and trucks that have been left to rot in backyards as well as used vehicles taking up space in driveways and garages can bring a nice chuck of cash to those who know where to sell them. Old junk autos that sit idly in yards are not only eyesores but also attract filthy pests and leak toxic chemicals into the environment. The company has many service locations in Houston to service their clients and provide a quick way for vehicle owners to liquidate their valuable asset.
Cash for Cars Quick wants local residents to know that they can call the leading used auto buyer and get guaranteed quotes for all autos regardless if they run or what year, model, or make they are. By making the call to the cash for car Houston Texas office at 888-862-3001, auto owners can get quotes on them in only a few minutes time. What's more, the quotes are guaranteed and payments will be delivered in only about an hour from the time of offer acceptance. The auto buyer is the fast and hassle free way of liquidating old, unwanted autos into cold, hard cash.
The reason Cash for Cars Quick can provide such fast and attentive service to their customers is because of the large database. The company does business with automotive dealers, salvage yards, towing companies, and other affiliates they have located in Houston as well as across the nation. Junk and wrecked autos can be stripped of reusable parts and their metals recycled. Used cars and trucks are in demand by used car lots that refurbish them and resell them. Therefore, regardless of the type or condition of Houston vehicles, there are buyers waiting to pay fast cash for them.
The local office also relies on its vast network of partners to assist them with hauling away non-running autos and to clean up leaked automotive waste that can be extremely toxic to the environment. The popular auto buying company has a top reputation for removing thousands of wrecked and junk car sites around the country and returning the environment to its pristine condition. The company ensures that all waste products gleaned from old, damaged and used vehicles are disposed of properly and according to regulations. The company also helps the environment by recycling all autos regardless of their condition. Reusable parts and recyclable metals, as well as used vehicles, are all in demand, and the harvesting of additional raw materials that would be required to replace them otherwise.
Inquiries on all types of cars and trucks, despite their age or condition, are accepted by the leading auto buying company, Cash for Cars Quick. Sellers get fast guaranteed quotes, cash payments, auto removal free of charge, find more info at 888-862-3001. The company works with the top professional SEO consultant to help with the company promote the message about the importance of utilizing a reputable cash for car Houston Texas Company. Cash for Cars Quick continues its online presence by offering an instant quote over the phone, and regularly posts auto recycling information on the company blog and social media pages. By working with the top SEO company to promote the price quote guarantee, the company hopes to attract more Houston Texas residents looking to sell their vehicle. To read more on the company's cash for cars Houston Facebook page visit, https://www.facebook.com/CashForCarsHouston
About the Company: Cashforcarsquick.com is a growing junk car for cash service that offers junk car recycling and that provides a high return to the car and truck owners in Houston and throughout the United States. The company and its partners follow environmentally friendly disposal practices to safeguard the future of the planet. To learn more about the cash for cars Houston TX service, visit the company website or call the corporate office.
Contact:
William Leonard
Phone: 888-862-3001
Email: info(at)cashforcarsquick(dot)com