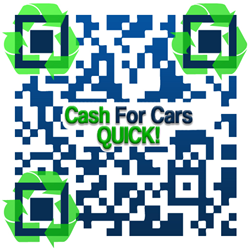 Get a guaranteed quote for all used cars and trucks from Cash for Cars Quick: 888-862-3001.
Raleigh, NC (PRWEB) August 27, 2013
Fast cash is easy for car and truck owners to get with the local offices new guaranteed quotes In Raleigh. Anyone in the area that has old, wrecked, used or junk vehicles that they want to sell can get guaranteed quotes in minutes and cash payment in around an hour by simply calling a toll free number. Cash for Cars Quick is announcing free access and is now available in Raleigh for residents to call and get fast quotes on all their unwanted autos that are guaranteed to be paid out. Cash payments are rushed to sellers that accept the offers and all sold autos are driven or hauled away. All inquiries are accepted with guaranteed quotes being provided on all makes and models of cars and trucks even if they are extremely old or do not run. To sell a car the easy way with a price quote guarantee contact the office at 888-862-3001.
The announcement of the easy access line to leading national car buying company, Cash for Cars Quick, for the Raleigh area means quotes and payments are guaranteed for junk and used cars and trucks. This is a great opportunity for Raleigh area residents to turn their junk and used autos into instant cash, which can be used to pay bills, buy items, take trips, or place as down payments on new models. All those in the city that have wrecked or junk vehicles sitting in their yards, or have used cars and trucks that are no longer serving a purpose, can provide vehicle information to the cash for car office via their office number of 888-862-3001, and get a quote within minutes that are guaranteed. Within about an hour after accepting the deal, the guaranteed amount is delivered to the seller.
Cash for Cars Quick will also have their representative make arrangements with the seller to have running vehicles driven away or non-running vehicles towed off of lots for free by a cash for junk car Raleigh towing partner. Junk and wrecked autos are taken to salvage yards where parts and metals are extracted for resale while used cars and trucks are sent to used auto dealers for resale on their lots. The massive nationwide network of automotive partnerships with the company is one of the main reasons they can provide such fast quotes, cash payments and removal services.
Another beneficial service that the company provides to its customers is a no cost junk car removal that removes cars and trucks from the area. When cars are wrecked or junked and set aside, they tend to leak toxic elements. Such substances as brake fluid, battery acid, oil, antifreeze, gasoline, etc are highly toxic to the environment and can present a major danger to wildlife, pets and even children. Because the partnerships in the company's network are highly experienced and understand the dangers that automotive waste products can cause, they ensure that all sites from which they remove sold vehicles are properly cleaned and any toxic materials eliminated according to existing procedures. Therefore, Raleigh auto sellers not only get rid of old, ugly overgrown vehicles but they also get the junk cars removed so they are environmentally safe.
Quick is the operative work in the Cash for Cars Quick used auto buying company. Not only is the company a leader in the industry, but they are also extremely popular with citizens across the country wanting to get fast cash for their junk, wrecked, or used cars and trucks. The auto buyer works with the top SEO professional to help the local office about promoting the message of the importance of using the best cash for cars Raleigh North Carolina Company in the city. Cash for Cars Quick continues its online presence by offering an instant quote over the phone, and regularly posts auto recycling information on the company blog and social media pages. By working with the best SEO company along with instant pricing the company hopes to attract more Raleigh North Carolina residents looking to sell their vehicle. To read more on the company's cash for cars Raleigh NC Facebook page visit, http://www.facebook.com/CashForCarsRaleigh
About the Company:
Cashforcarsquick.com is a growing fast cash for junk car service that offers junk car recycling and that provides a high return to the car and truck owners in Raleigh and throughout the United States. The company and its partners follow environmentally friendly disposal practices to safeguard the future of the planet. To learn more about the fast cash for cars Raleigh service visit the company website or call the corporate office.
Contact:
William Leonard
Phone: 888-862-3001
Email: info(at)cashforcarsquick(dot)com