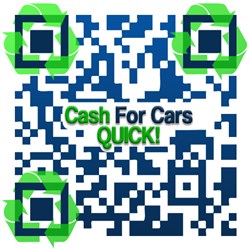 Get a guaranteed quote for any used car or truck in Memphis from Cash for Cars Quick!
(PRWEB) August 19, 2013
Cash for Cars Quick wants to let Memphis Tennessee auto owners know that they now can get new guaranteed quote in minutes. The company offers fast cash payments in around an hour for their unwanted wrecked, junk or used cars and trucks. The leading used auto buying company is announcing their guaranteed quotes which are delivered in only minutes over the phone. When offers are accepted, the guaranteed payment is rushed to them by a representative of company and arrangements are made to haul away non-running vehicles. What's more, by removing junk cars harmful toxins that could leak into the environment are hauled away so Memphis properties are left in top condition. To discover how selling a junk car in Memphis to the local auto buyer, contact the local office, 888-862-3001.
Local auto owners now have a source that they can contact and that will eliminate junk, wrecked, or used cars and trucks rapidly. By calling the Cash for Cars Quick's number and providing some information on unwanted vehicles results in a guaranteed quote from the company in mere minutes. All Memphis auto sellers need to do afterwards is accept the price and the cash amount is delivered directly to them in an hour or less from their many service locations in Memphis.
When the representative of the company arrives with the payment, they schedule a pickup of the vehicle. If it is in running condition, they simply drive it away. However, it is not in running order, arrangements are made for a local towing company to pick it up and haul it away absolutely free of charge. The large number of automotive affiliates and partners within the city as well as across the country is one reason why the company can provide such rapid service and fast cash payments. Their extensive databases is filled with requests from partnering companies seeking automotive parts, and scrap metal to resell as well as used cars and trucks that can be polished up and resold.
The company is well known for supporting the environment and they also see to it that junk auto sites are professionally rid of any toxic automotive substances that could leak out of damaged or deteriorating auto systems. Battery acid, antifreeze, gas and oil are all substances that are extremely harmful to the environment. The company removes such materials up and properly disposes of them. Thousands of junk cars have been removed up across the United States and waste materials disposed of according to federal, state and local requirements.
Used car owners are also benefited by the popular auto buying service Used vehicles are oftentimes traded in on new cars or trucks or sold through classified ads. However, a great deal of value can be lost through trade-ins and a great deal of time can be wasted dealing with phone calls and showings. Vehicle owners can now get guaranteed payments for their unwanted cars and trucks and use that money to place as a down payment at the dealership which garners a much better deal.
When it comes to buying up used, wrecked and junk cars and trucks, the automotive company is one of the best. Their guaranteed quotes are provided in minutes and cash payments are made in an hour or less. Their rapid and dependable service has made them one of the most popular used auto buyers in the country. The service uses the best professional SEO consultant promotes the message about the importance of utilizing a reputable cash for cars Memphis Tennessee Company if a vehicle owner is considering selling their car or truck. The company continues its online presence by offering an instant quote over the phone, and regularly posts auto recycling information on the company blog and social media pages. The local office uses the best internet marketer to promote instant pricing, and through this marketing the auto buyer hopes to attract more local residents looking to sell their vehicle. To read more on the company's Facebook page visit, http://www.facebook.com/CashForCarsMemphis.
About the Company: Cashforcarsquick.com is a growing auto buying service that offers junk car recycling and that provides a high return to the car and truck owners in Memphis and throughout the United States. The company and its partners follow environmentally friendly disposal practices to safeguard the future of the planet. To learn more about the car for cash Memphis TN service visit the company website or call the corporate office.
Contact:
William Leonard
Phone: 888-862-3001
Email: info(at)cashforcarsquick(dot)com