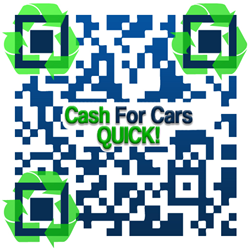 Get a guaranteed quote for all used cars and trucks in Long Beach from Cash for Cars Quick 888-862-3001
(PRWEB) August 13, 2013
Cash for Cars Quick, the nation's leading used auto buyer, has announced their guaranteed quote hotline is now available to Long Beach, CA residents looking to eliminate junk or used cars and receive cash payments for them. A simple call is all that is required for old cars and trucks to be sold through the popular auto buying company. Once vehicle information is provided, guaranteed purchase quote is provided to the sellers. When offers are accepted, payments are delivered in about an hour, and plans are made to remove the vehicle based on the seller's schedule. Cash for Cars Quick is the easiest method to eliminate junk and used autos while receiving guaranteed cash payments for them. To sell a car in Los Angeles without all the hassles, visit the local website here, http://www.losangelescashforcarsquick.com/cash-for-cars-long-beach/.
Fast cash payments are awaiting those living in Long Beach CA for their used and junked autos that are taking up space in yards and garages. Eyesores and space takers can now be transformed into nice amounts of cash by contacting Cash for Cars Quick, and use their junk car removal service. By calling 888-862-3001, auto sellers can obtain guaranteed price quotes on all models and makes of cars and trucks, regardless of age or condition. This is a great way for Long Beach residents to eliminate ugly wrecked cars from their property or sell unwanted used cars and trucks for cash.
By supplying a required amount of information on the vehicles to be sold, a quote will be provided which is guaranteed for payment. All the vehicle owner has to do is accept the offer and the guaranteed amount arrives to the seller in approximately an hour. At that time, pick up or towing is scheduled at the convenience of the seller. Autos that cannot be driven are towed or hauled by automotive partners of cash for car service. This is a free service for which many salvage or towing companies would normally charge.
The great service provided by Cash for Cars Quick doesn't stop there. When autos are removed from their rest sites, areas are thoroughly purged of any automotive waste materials that might have been leaked. Such materials as battery acid, radiator fluid, brake fluid, oil, gas, etc are extremely toxic to the surrounding environment. Not only is wildlife compromised, but the safety of pets and children can also be adversely affected by such elements. Therefore, the Long Beach junk car removal service ensures that all such toxic elements are removed and eliminated according to legal standards so that the environment remains safe. To find out how to use the junk car removal for cash service, contact the company and schedule a pick-up.
Those wanting to sell used cars and trucks in Long Beach are equally benefited. Most people take their unwanted autos to dealerships as trade-ins on new models. The problem is that dealerships only give reduced value offers on such autos so they can make large profits on their resale. This leaves local residents that are trading in vehicles acquiring significant losses for their used autos. However, by getting guaranteed quotes and fast cash payments from Cash for Cars Quick, they can take their cash to dealerships and use it as down payments. It is well known that cash garners much better deals at dealerships than trade-ins.
People in cities across the country can contact Cash for Cars Quick and receive guaranteed quotes and fast cash deliveries for their used, wrecked and junk cars and trucks. The leader in the purchase of used autos, the auto buyer not only provides fair prices but also removes junk vehicles from properties to remove the toxic automotive waste products at no charge to the sellers. The automotive company works with one of the top SEO professionals in America to assist the auto buyer promote the message about the importance of utilizing a reputable cash for cars Long Beach California Company, if a vehicle owner is considering selling their car or truck. Cash for Cars Quick continues its online presence by offering an instant quote over the phone, and regularly posts auto recycling information on the company blog and social media pages. The company uses the best local SEO company to assist in advertising the local residents to attract more potential clients looking to sell their vehicle the easy way. To read more on the company's cash for cars Long Beach Facebook page visit, http://www.facebook.com/CashForCarsLongBeachCA.
About the Company:
Cashforcarsquick.com is a growing cars for cash company that offers junk car recycling and that provides a high return to the car and truck owners in Long Beach and throughout the United States. The company and its partners follow environmentally friendly disposal practices to safeguard the future of the planet. To find out how to sell a car in Long Beach CA visit the company website or call the corporate office.
Contact:
William Leonard
Phone: 888-862-3001
Email: info(at)cashforcarsquick(dot)com