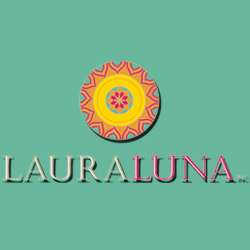 We are proud to bring our unique handmade pieces to those who appreciate Mayan fabrics and culture.
Burbank, CA (PRWEB) January 22, 2015
Laura Lee Designs, Inc. launches Laura Luna home accent accessory line to work with and expand their existing line of custom lighting. Laura Luna Textiles offers one-of-a-kind pillows, bags, and accessories created from beautiful and culturally rich Guatemalan textiles.
Laura Luna Textiles travels to Guatemala to work directly with indigenous Mayan partners on a line of hand woven textiles created from repurposed fabrics and clothing using Fair Trade practices. Their unique designs are then hand made from gently used clothing that is based on a 2000 year old textile tradition.
When establishing Laura Luna and working with the Mayan women, Laura Lee (founder of Laura Luna Textiles) saw firsthand the meticulous attention paid in making these elaborate textile patterns. The process begins with preparation of loose fibers and other materials such as feathers, tapestries and dyed fabrics. These fabrics are then hand woven using traditional backstrap looms or treadle looms. All Laura Luna accessories are hand woven and/or hand embroidered and represent an art form that has been passed down from generation to generation for hundreds of years.
The culmination of Laura Luna's hard work is present in their catalog of one-of-a-kind textiles and hand made accessories. Some of their most popular products include Clochi textile pillows, traditional Huipiles, Ikat textile pillows, and an assortment of crochet hats. Each piece is made from repurposed huipiles, corte and faja — traditional clothing such as blouses, skirts and belts. These textiles express the cultural essence that is prominent in the highlands of Guatemala still to this day.
As a way to give back, site visitors who buy Guatemalan textiles from Laura Luna will have a portion of their purchase go directly to a 501C-3 charity that provides resources and programs for under-served families in rural Guatemala.
Contact: Laura Luna Textiles, Inc.
Address: 527 North Victory Blvd, Burbank, CA 91502
Phone: (818) 842-5300
About Laura Luna Textile's parent company — Laura Lee Designs, Inc. (lauraleedesign.com) has been designing exquisite interior, exterior and custom lighting since 1991. Over the years, they have committed to manufacturing only the highest quality handmade wrought iron lighting fixtures in the industry. Expert craftsmen and artisans skillfully work in their Los Angeles, CA studio perfecting the art of handcrafted lighting. Each fixture is hand finished and hand painted - one at a time.
Laura Lee Designs' distinctive creations have adorned a wide range of commercial and residential establishments such as; hotels, restaurants and custom homes. Creating the perfect ambiance for all varieties of design projects is always their goal. They specialize in all styles of lighting - everything from Mediterranean and Spanish to contemporary and Gothic. Their handmade fixtures include chandeliers, sconces, lamps and custom outdoor lighting. All indoor and outdoor lighting can be completely customized using different finishes, glass types and mounting/size choices and is UL approved.
Contact: Laura Lee Designs, Inc.
Address: 527 North Victory Blvd, Burbank, CA 91502
Phone: (818) 842-5300