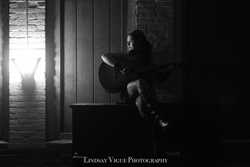 "Shanta Paloma rocks with the intensity of a magnitude 6.0 earthquake." - Metronome Magazine, Boston, 2015.
Boston, Massachusetts (PRWEB) October 22, 2015
Indie Soul Rock Singer-Songwriter Shanta Paloma has spontaneously set out on a national tour to bring music to people of America, where they are at — their venues, their streets, and their computers. With unconventional strategy, she is stopping in approximately 20 major cities across the USA to play her music wherever she can. Some shows and festivals are scheduled. Others are on the fly. Armed with a guitar and a GoPro action camera, Shanta has been videotaping her journey and releasing a rockumentary series.
This adventure is being shared via Paloma's Youtube Channel: http://www.Youtube.com/ShantaPaloma and her website, http://www.ShantaPaloma.com.
According to Shanta, the whole project is a demonstration not only on following one's bliss, but also on how the music industry has changed so drastically since social media networks and online distribution. Paloma said, "The music industry rules keep changing as fast as it takes us musicians to catch on. Being an independent singer-songwriter means being our own PR reps, booking agents, marketing firms, managers, promoters, sound guys, roadies and web designers. And that can take away resources from making quality art. Now, more than ever, we artists must create something out of nothing because there are the rules that never change — share good music. Why can't it be just as simple as that? I believe in sharing resources and my songs are what I have to offer."
Maverick musician Shanta Paloma embarked on her unconventional tour on October 4th, 2015, in Boston, Massachusetts. Solo, she is driving northwest, down California and then back to New England, via the southern route. For up to date information on where and when Shanta will be touring, visit her website often: http://www.ShantaPaloma.com. Follow her journey by subscribing to her Youtube channel: http://www.Youtube.com/ShantaPaloma