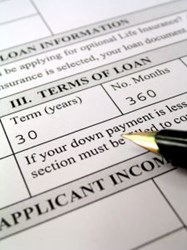 our loans guide should help those shopping around to make a more informed decision about their borrowing
(PRWEB UK) 5 September 2013
Tiger.co.uk, better known for its car insurance comparison service, is continuing to provide its shoppers with useful guides and has now published a guide to loans to help anyone who is considering borrowing money. Tiger Guides provide site users with important information on insurance and finance-related topics so that they are able to make more knowledgeable decisions when shopping around.
The guide to loans provides an explanation of what type of loans are available, how to apply and some guidance on what to look out for.
Tiger.co.uk has been offering a loan comparison service since the start of 2012 and provides comparison of personal and secured loans from all lenders in the market.
Andrew Goulborn, Commercial Director of Tiger.co.uk, commented: "With recent figures from the Bank Of England showing an increase in levels of consumer credit, the addition of our loans guide should help those shopping around to make a more informed decision about their borrowing. The latest addition to our guide content is part of our continued commitment to offer shoppers more than just the ability to compare car insurance quotes on Tiger.co.uk."
About Tiger.co.uk:
Tiger.co.uk is a trading name of Call Connection Ltd. Tiger.co.uk is a UK based, independent car insurance comparison site, offering insurance quotes from over 150 motor insurance brands. Call Connection Ltd is authorised and regulated by the Financial Conduct Authority (number 308374).