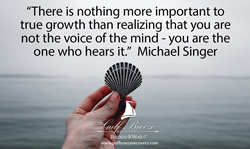 "Addiction does not discriminate. While addiction continues to claim lives without prejudice, it is our mission to save them." Gulf Breeze Recovery CEO Barnett Gilmer
GULF BREEZE, Fla. (PRWEB) March 27, 2019
Tristan O'Tierney, a co-founder of the mobile payment app Square, has died at age 35. O'Tierney, who died on February 23, had struggled for years with addiction. He had been seeking treatment at a facility in Ocala, FL, according to the San Francisco Chronicle. His mother told the newspaper that his death was directly related to his addiction. She said, "I know he got to the hospital, he couldn't breathe and they couldn't revive him."
In a post to his Twitter account in September 2018, O'Tierney shared about his struggle with addiction. He said that, although his work with Square had set him up for life, addiction had taken its toll.
Although O'Tierney left Square in 2013, his impact on the company was significant. O'Tierney was hired in 2009 by co-founders Jack Dorsey and Jim McKelvey to develop Square's first mobile app. Square gave small businesses and individuals the ability to accept credit card payments on their mobile devices. It reported near $1 billion in revenue on its most recent earnings report and ranked in the top 20 free apps in the Apple store for 2018.
News of O'Tierney's death comes just months after the passing of Colin Kroll, another prominent tech leader. Police suspect that Kroll, who co-founded the gaming app HQ Trivia and the video app Vine, died of a drug overdose.
According to Gulf Breeze Recovery CEO Barnett Gilmer, "Addiction does not discriminate. Smart, talented, bright people are affected by addiction the same as anyone else. It is a tragedy, though, for anyone to die needlessly from the horrors of addiction. It is important to us to continue to provide an effective treatment modality that is different from the status quo. While addiction continues to claim lives without prejudice, it is our mission to save them."
About Gulf Breeze Recovery: Gulf Breeze Recovery is changing the future of addiction treatment with the THRIVE® program focused on overcoming chronic relapse. Gulf Breeze Recovery's THRIVE® program is designed for those who are looking for a drug and alcohol treatment program to produce a different and positive result. This non-12 step program allows you to drive beyond your addictions and promotes a new outlook on life. For more information about our program or to speak with an Addiction's expert, please call 855-973-3551 or contact us.