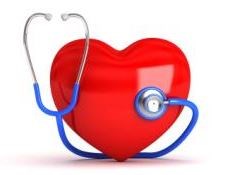 This research is further vital proof that oral health is an important indication of the body's overall condition.
Bournemouth, Dorset (PRWEB UK) 28 November 2013
Oral healthcare experts from Eludril and Elgydium are urging people to brush and floss more effectively after new research revealed the most direct link yet between gingivitis and heart disease.
People with healthy teeth and gums are less likely to suffer from a potentially fatal narrowing of the arteries.
The research (1) by a team at Columbia University revealed a "clinically significant" connection between the bacteria linked with plaque and the artery-narrowing condition atherosclerosis.
They studied 420 adults by taking plaque samples and testing the subjects' carotid arteries using high resolution ultrasound equipment.
Tests were repeated after three years, revealing "the most direct evidence yet" of a significant link between gingivitis and heart disease, said the report's lead author Moise Desvarieux.
A spokesperson for the manufacturers of Elgydium toothpaste and Eludril mouthwash said: "This is not the first time that the bacteria which cause gum disease have been associated with cardiac conditions.
"But it is further vital proof that oral health is an important indication of the body's overall condition.
"The message from this and other recent studies is simple – if you want better health later in life, start taking better care of your teeth and gums now," added the Eludril and Elgydium spokesperson.
Fortunately, gum disease is easy to diagnose and treat. Long-term problems are most likely to occur only when the warning signs are ignored.
Most adults will at some point suffer some form of gum disease, which is caused by a build-up of bacteria and plaque in the mouth.
Early signs can include bad breath, flecks of blood on the toothbrush and bleeding gums when brushing.
Other initial symptoms can involve a reddening of the gums. They are then likely to swell up – particularly in the triangular areas between the teeth – and become painful.
Ignoring the symptoms risks the gums being eroded by disease. Teeth could become so loose that they either fall out or have to be removed.
Regular daily brushing and flossing are the first line of defence against the pain of gum disease. Elgydium toothpaste can be used daily to help ward off and treat the condition.
Eludril mouthwash can be used as a short-term treatment for gingivitis. It should be diluted with water using the measuring cup provided and rinsed around the mouth.
Both Elgydium and Eludril contain chlorhexidine as an active ingredient. It has been recommended for decades by dental professionals all over the world as the leading treatment for gum disease.
For more information about Eludril and Elgydium, contact Lindsay Revill at Ceuta Healthcare on +44 (0)844 243 6661.
(1) Brushing Teeth 'Could Help Fight Heart Disease'. Netdoctor 04 November 2013
-Ends-
Notes For Editors
Eludril and Elgydium are represented in the UK by:
Ceuta Healthcare Ltd
Hill House
41 Richmond Hill
Bournemouth
Dorset
BH2 6HS
Tel: +44 (0)844 243 6661
Eludril Mouthwash is an antibacterial and analgesic solution which can be used to manage a number of oral health problems.
Its main use is to treat and prevent dental plaque formation and gum disease (gingivitis, also known as periodontitis) by preventing the build-up of bacteria.
Eludril Mouthwash can also be used to maintain oral hygiene in situations where tooth brushing is difficult, for instance, following oral surgery or in physically or mentally handicapped patients.
Eludril can also be used as a disinfectant for the cleansing of removable dentures and in the management of common mouth ulcers and oral candidiasis infections (fungus infections).
Elgydium Anti-Plaque toothpaste is specially formulated for sensitive gums and helps to prevent dental plaque and tartar build-up, the major causes of tooth decay and gum disease.
Elgydium Whitening and Decay Protection are also available as part of the Elgydium range of toothpastes.