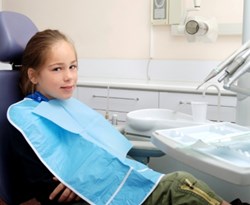 These figures make grim reading, especially when you know the problem is easily avoidable.
Bournemouth, Dorset (PRWEB) August 21, 2013
Oral health experts from Eludril and Elgydium are warning under-18s to tackle gingivitis early after a new government study revealed that at least half are facing gum disease or tooth decay.
Gum disease and tooth decay among UK children and teenagers have now worsened to levels last seen in 1983, according to the Department of Health.
Poor diet, excessive snacking between meals and a lack of proper oral hygiene are to blame, says the Department of Health report.
The study shows that six out of 10 under-18s have either had gum disease or tooth decay or are at risk from getting them.
It follows the launch of a traffic light scheme in which patients' oral health is rated green, amber or red. The new system is being piloted by 95 dental surgeries in England.
Early results show that 28 per cent of adults and 13 per cent of under-18s had a red rating – confirming that they are currently suffering from either gum disease and/or tooth decay.
At least half all adults and one-third of children had an amber rating, showing that they are at serious risk of developing gingivitis and/or tooth decay.
"These figures make grim reading – especially when you know the problem is easily avoidable simply by eating more sensibly and taking better care of your teeth and gums," said a spokesperson for Eludril and Elgydium.
"If you think that gum disease is trivial – just a little soreness or perhaps the odd fleck of blood on the teeth – then you need to reconsider.
"Gingivitis can be the precursor to some very serious medical conditions such as heart problems, strokes and diabetes.
"Over recent years there have been so many studies linking gum disease to more serious conditions that gingivitis can be a warning sign of potentially worse to come," added the spokesperson.
It is important to get treatment at the first sign of gum pain. The good news is that gingivitis is easily remedied. Simply visit the dentist and they will remove the plaque and bacteria that cause the problem.
Dentists all over the world recommend chlorhexidine as the best treatment for gum disease. It has a proven track record dating back over several decades.
Chlorhexidine is one of the active ingredients in Eludril gingivitis mouthwash and Elgydium toothpaste.
For more information about Eludril and Elgydium, contact Chloe Rogers at Ceuta Healthcare on +44 (0)844 243 6661.
-Ends-
Notes For Editors
Eludril and Elgydium are represented in the UK by:
Ceuta Healthcare Ltd
Hill House
41 Richmond Hill
Bournemouth
Dorset
BH2 6HS
Tel: +44 (0)844 243 6661
Eludril Mouthwash is an antibacterial and analgesic solution which can be used to manage a number of oral health problems.
Its main use is to treat and prevent dental plaque formation and gum disease (gingivitis, also known as periodontitis) by preventing the build-up of bacteria.
Eludril Mouthwash can also be used to maintain oral hygiene in situations where tooth brushing is difficult, for instance, following oral surgery or in physically or mentally handicapped patients.
Eludril can also be used as a disinfectant for the cleansing of removable dentures and in the management of common mouth ulcers and oral candidiasis infections (fungus infections).
Elgydium Anti-Plaque toothpaste is specially formulated for sensitive gums and helps to prevent dental plaque and tartar build-up, the major causes of tooth decay and gum disease.
Elgydium Whitening, Sensitive and Decay Protection are also available as part of the Elgydium range of toothpastes.