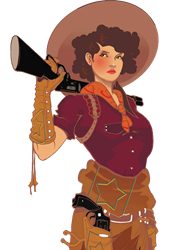 "The Gun Powder Gals 2015 Concealed Carry Fashion was an excellent place to see the different ladies' options for concealed carry and allow the items to be tangible." - Jean Beadle
Fayetteville, NC (PRWEB) January 24, 2017
On Saturday April 8th, 2017 the Gun Powder Gals will be hosting the premier Feminine & Fierce: Concealed Carry Fashion Show & Expo. This one of a kind event will display many different types of concealed carry holsters that are available for both women and men, promote responsible gun ownership, and bring the gun community together for a fun and educational event.
Gun Powder Gals Shooting League are a women-only shooting group. Our members are from all walks of life, and at various skill levels. What you will find is a common love of shooting in a supportive environment. This group is for women who like to shoot - whether rifle, pistol, shotguns - beginners or experts; with the purpose to provide education, protection, camaraderie, learning & competition.
The expo will cover many different topics including:
● Concealed carry permits
● Training with firearms to protect the home and person
● Competition shooting
● Hunting
● Gun Trust
● Understanding your right
● Children and Guns
● Securing Guns in the home and vehicles
There are multiple ways to get involved with this event, you can either help this amazing cause by sponsoring, or you can get yourself a strategically placed vendor table in the expo area, please see the attaced sponsorship and vendor packets.
The Feminine & Fierce: Concealed Carry Fashion Show & Expo will run early in the morning as well as late afternoon to ensure maximum attendance. Tickets vary from General admission to VIP. VIP ticket holders will have preferential seating for the fashion show, an upgraded goody bag, and voucher for lunch.
For more information contact the media contact Candy Sugarman at (910) 723-2899 or at candy(at)gunpowdergals(dot)com