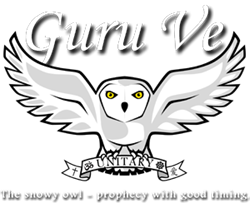 "The ancient practice of standing meditation can make you healthier." -Tony Castelluccio
Park Ridge, IL (PRWEB) March 03, 2014
Guru Ve has just announced the debut of its brand new health series – Health Tips by Guru Ve with Tony Castelluccio – on WCIU-TV's morning show, "You and Me This Morning." Running from February 10th – March 21st, the series features 30 second demonstrations which can be quickly integrated and learned by the viewer and zeroes in on Chi Gung, featuring expert instruction to highlight the power and accessibility of these particular art forms.
Guru Ve's goal is to serve as an all-encompassing resource for health and spiritual wellness, and has curated an all-star lineup of the world's best instructors of various yogic and self-healing arts. Abiding by the Asian proverb, "sitting meditation is known to bring enlightenment, but moving meditation is a million times better," the just-announced health tips series on WCIU-TV has been developed as a means of sharing life-enhancing practices with the masses through the ancient art of Chinese Standing Yoga moving meditations.
The series programming is as follows:

Monday - Offer the Peach of Longevity
Tuesday – Jade Phoenix Rising
Wednesday – Shake the Emperor's Carpet
Thursday – Polishing the Heart
Friday – Morning Energy
"I know it's hard to believe a golf pro and seasoned hoopster is good enough for TV," said Tony Castelluccio of Guru Ve, "but I convinced them – and they believed me – that the ancient practice of standing meditation can make you healthier."
Health Tips by Guru Ve with Tony Castelluccio will air anytime weekday mornings from 6:00-8:00am Central, now through March 21st on Channel 26, "The U." In conjunction with the series, Guru Ve will also be offering its self-healing interactive e-book at no cost for a limited time only. More information, along with a link to access the e-book, is now available at http://www.guruve.us.
About Guru Ve
Guru Ve has assembled the world's finest instructors of the yogic arts to add spirituality to lives and teach self-healing. Guru Ve has harnessed this unique expertise to produce several educational tools, including a recently released DVD and interactive e-book – both designed to promote inner peace and outer joy. Part of every purchase will be donated to the One Drop water project, an organization that works to ensure that everyone has access to clean water. For more information please visit http://www.guruve.us or email fef(at)comcast(dot)net.