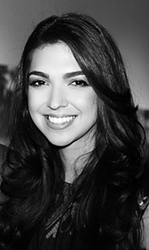 The overall concept [of the bar and lounge] is sexy on a whole new level.
Miami, Florida (PRWEB) April 10, 2015
The finish line is in sight for the completion of the Drinkhouse Fire and Ice project in South Beach, Miami. The much anticipated and one of a kind night spot will feature some truly amazing design concepts. Eilyn Cueto of Sire Design and Agustin Shqalsi of Gusti Building have recently joined forces in what is proving to be an epic synergy of luxurious design + build capabilities by creating South Florida's very first Fire & Ice bar.
By illustrating the immense progress of the project, it gave a sneak peek at just some of the stunning features that are to be expected. Builder, Agustin, had advised that the venue is currently undergoing city inspections and awaiting the necessary clearance to move on to the next phase. That is where Eilyn, Lead Interior Designer and Architect for Gusti Building, steps up, adding her signature design techniques. As far as aesthetics are concerned, she describes the overall concept of the place as "eclectic-glam" and "sexy on a whole new level." The bar's most outstanding feature is the "Ice Portion," in which every inch is entirely composed of ice.
That's right! From top to bottom, the bar will be made completely of ice. To accommodate such a design, the bar will remain, at all times, a chilly twenty-three degrees. Eilyn Cueto will incorporate custom crystals and LED lighting with a rich color palette creating a classy design that screams unique, further complimenting the Fire and Ice Bar & Lounge.
The future looks promising for the Gusti team, with residential and commercial building projects popping up all over South Florida. Also on the horizon, a national television show titled, "Living in Luxury," which will be co-hosted by Eilyn Cueto and feature some of South Florida's finest in luxurious living, boating, driving, dining, and more.
Additional info on the show will be released as it comes in. For now, the finished product of the Fire and Ice Bar & Lounge will be much anticipated while continuing to be reported on until the grand opening approaches. In the interim, portions of drawings and design samples can be seen on Pintrest at https://www.pinterest.com/SireDesign1/drinkhouse-fire-ice-lounge/. To see some of the other projects the team is working on, go to http://www.GustiBuilding.com. Also visit Eilyn Cueto's YouTube channel to see some of her television appearances, including her recent design project for Grammy award winning artist Macklemore.
###