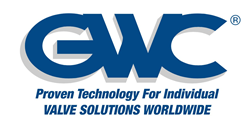 Bakersfeiled, CA (PRWEB) May 31, 2016
GWC Italia, formerly GWC Valves, is very pleased to announce that on May 17, 2016, they have entered into a Master Distributor Agreement for the US Market with AIV. They are an international distributor of high-quality valves and actuators, only selling through distribution. This agreement is relevant to their extensive line of Fully Welded Trunnion Ball Valves in sizes up to 56" of which AIV will carry a large inventory in Houston, Texas, with first stock order already entered into production in their new state of the art Italian plant.
The partnership formed creates a strategic alliance as well in which GWC Italia has appointed AIV's in house valve modification shop, Gulf Coast Modification, as their authorized service center. Now one of the largest industrial modification facilities in the nation, GCM has an ISO-based quality system that has been audited and approved by GWC Italia to perform these services. Its membership and involvement in the API, MSS and VMA/VRC ensure modifications are compliant with the latest industry standards.
All modifications are factory authorized and carry their full factory warranty. These key modifications such as pup and stem extensions for buried service are a key element that bring true added value and on time delivery. Not only does AIV have this ability but also with the large and comprehensive inventory of Bettis products and a full service automation facility on-site they can provide turn-key valve and actuation packages and same day deliveries as well – a unique value-added.
"GWC is extremely pleased to say the least, about this new partnership" stated Roberto Bartolena, Chairman of GWC Italia, who on July 2016 will celebrate his 50th year of activity in the valve industry. Mr. Bartolena is truly one of the pioneers as past founder of some of the most successful major Italian ball valve manufactures in the market today. Roberto ended by saying: "AIV is one of the better suited partners in the US, to help us grow in the market and we know GWC Italia & AIV are a force to be reckoned with".
About GWC Italia S.p.A.
GWC Italia is headquartered in Milan, Italy where they design, manufacture and market valves with one of the most wide-ranging lines anyone can find on the market today. An Italian group and a US entrepreneurial management team, which was formerly known as GWC Valves, founded the company. The expertise from both groups combined offers a unique competitive advantage difficult to be mimicked by competitors.
They have a history of creating and handling successful valve companies over the past four decades. Italian manufactured valves will be complementary to the already existing GWC line comprising of various flow control packages in a variety of trims, alloys, sizes and pressure classes, configurations from general to severe applications.