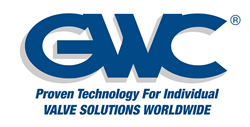 Bakersfield, CA (PRWEB) May 17, 2016
Commitment to Quality
GWC ITALIA Spa is committed to supply products designed and manufactured to satisfy our Customer's requirements, in accordance with contractual obligations, product specifications and Quality Management System respecting environment, workers safety and business ethics towards all types of Company take holders. GWC ITALIA Spa Quality System complies with UNI EN ISO 9001:2008, API Q1 standards and CE Directive 97/23/CE (PED Directive).Responsibilities and controls concerning, implementation, maintenance and continuous improvement of the Company Quality Management System are fully documented via effective Quality processes.
GWC ITALIA Spa management assumes the responsibility to ensure the effectiveness of Quality System
It defines "general and specific quality objectives" annually while monitoring progress through the analysis and review of appropriate/ measurable indicators monitored during execution of management review processes.
All GWC ITALIA Spa employees actively contribute to achieve specified organizational objectives & to accomplish desired level of Customer satisfaction. Our Quality System strategic planning foresees allocation of adequate resources required to implement the necessary objectives in place.
The compliance with the desired Quality standard demands involvement and commitment at each level per the responsibilities defined under company hierarchy GWC ITALIA Spa personnel who manages, executes and verifies the activities within the Quality Management System are specially trained and educated to perform their job duties.
The organizational structure, the consistent definition of responsibilities, procedures, instructions and the resources destined to achieve the strategic objectives constitutes GWC ITALIA Spa Quality Management System & delineates our commitment to Quality.
GWC ITALIA Spa is committed to implement & make use of highest standard to safeguard company, Employees, Customers & environment. Health, and Safety norms too are integral objectives in view of achieving flawless operation of intended business.
Commitment to Safety
GWC ITALIA Spa successfully enforced following principle for it's Commitments to Safety:

Respecting surrounding environment, worker's Safety, maintaining Business ethics and ensuring full participation of it's workers in these activities (stakeholders)
Implementation of programs for continual improvement in the field of Health, Safety and Environment which are constantly monitored by management.
Timely enforcement of the company Management Systems, concerning Safety and environmental protection, Developing culture of full commitment towards preventing LTI and accidents at work place, thereby protecting workers health and supporting risk free environment.