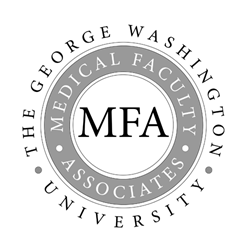 The GW Medical Faculty Associates is committed to increasing access and enhancing the patient experience.
Washington, D.C. (PRWEB) November 10, 2014
This week The GW Medical Faculty Associates introduced a new service to patients, offering instant online access to appointments with select physicians. At launch, the service offers patients appointment booking online with Family Physicians, OB-GYNs, ENTs, and more. Additional doctors, specialties, and appointment times will be added in 2015.
The service is free to patients and is accessed by visiting gwdocs.com/Appointments. Each doctor's appointment availability, qualifications, patient reviews, photos, insurances accepted and more tools can be viewed by patients to help them choose the provider who best fits their needs. To book an appointment, patients simply select a timeslot and complete a brief checkout process. Email and text message appointment reminders are also sent to patients for added convenience. Time-consuming phone calls are eliminated by the system that allows online appointment booking with The GW Medical Faculty physicians at any time, even when the doctor's office is closed. The service is powered by ZocDoc – a company with a mission of improving healthcare access, which is made possible through strategic partnerships with organizations like The GW Medical Faculty Associates.
"The GW Medical Faculty Associates is committed to increasing access and enhancing the patient experience," said The GW Medical Faculty Associates CEO, Stephen Badger. "The demand for easy access is clear, consumers want convenience and they want an efficient way to find a doctor uniquely suited to their needs – ZocDoc allows us to meet this need with quick online appointment booking," stated Badger.
Washington D.C. residents typically wait more than 17 days on average for medical appointments, according to a study by healthcare consulting firm Merritt Hawkins. The new system not only reduces wait times for patients, but increases efficiency for medical providers as the typical ZocDoc appointment takes place in under 24 hours.
About The GW Medical Faculty Associates
The GW Medical Faculty Associates is comprised of 750 plus providers committed to comprehensive, quality and accessible patient care. We are the largest, independent physician group in the Metropolitan Washington area offering primary care services and more than 50 different healthcare specialties to patients in the communities we serve. Our physician practices are located in Washington, DC, Maryland and Northern Virginia. Find a provider and location convenient to you by visiting http://www.gwdocs.com.
About ZocDoc
More than five million patients use ZocDoc each month to find a nearby doctor or dentist, read verified reviews and health content, and instantly book appointments online. By revealing the 'hidden supply' of appointments, ZocDoc helps patients receive faster access to care and optimizes doctors' schedules. With ZocDoc Check-In, patients can fill out their paperwork online prior to their appointment, and physicians receive more complete and accurate patient information. ZocDoc is currently available in nearly 2,000 cities, and covers 40 percent of the US population. This service is free for patients via ZocDoc.com or the free ZocDoc app for iPhone and Android.