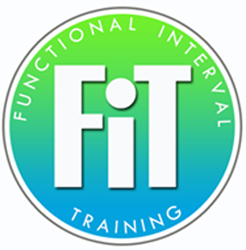 To be inspired is great, to inspire is incredible.
Bluffton, SC (PRWEB) September 27, 2013
FiT of Bluffton, located at 1050 Fording Island Road, in the Target Plaza, will hold a Grand Opening ceremony with Bluffton Chamber of Commerce at 11 a.m. Saturday, Oct. 26.
A contest will also be held starting now until then. Bring a friend down to the club between now and the grand opening next month, they become eligible for a prize drawing to be held at 10:45 a.m. right before the grand opening ribbon-cutting on Oct. 26. First prize is $500 cash, while second and third prizes are dinner for two at Vineyard 55 and a Lululemon bag, respectively.
For a health club in the Bluffton or Hilton Head S.C. area that offers specially-designed strengthening, toning, and weight loss classes, Fit of Bluffton is the perfect place. Classes include FiT Barre, FiT Camp, and FiT Cycling. This facility will produce real results in no time at all.
Hours of operation are 5 a.m. to 9 p.m. on weekdays, and 7 a.m. to 6 p.m. on the weekend. For more information on how to contact a trainer at Fit of Bluffton or to learn more from a staff member about weight loss programs, visit the website at http://www.fit-centers.com, or call 843-706-7177.
About the company:
Fit of Bluffton is the place in Bluffton, Hilton Head or the nearby areas of South Carolina to get ultimate results in a variety of ways with their specially designed one-hour workouts. This health club specializes in offering total body workouts with a variety of classes, including FiT Barre, FiT Camp, and FiT Cycle. Members can focus on their weight loss and fitness goals with the helpful guidance of Fit of Bluffton's experienced trainers. Not a typical gym facility, FiT of Bluffton provides members with a unique and manageable fitness solution. Call them today to inquire about membership.