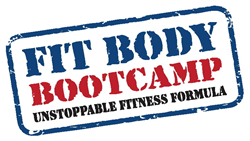 (PRWEB) January 28, 2015
Big box gyms, with their 'do it yourself' fitness formulas, are not right for everyone. According to use statistics and dropout rates, they are not right for the vast majority of Americans in need of a drastic body and lifestyle adjustment. Two thirds of all Americans paying for gym memberships each month never visit the gym. And for the one third that do, a gym's 'figure it out on your own' atmosphere can be intimidating.
But what many fail to realize is that the fitness industry provides a plethora of options that can meet the needs of virtually anyone. Keep these tips in mind when shopping for your next fitness membership:
1. Purchase a program that addresses your specific needs.
Unless your willpower is second to none, you might want to sign onto a fitness program that offers accountability systems to keep you on track toward results. While one-on-one personal training offered at gyms can be prohibitively expensive, group training offers accountability and guidance at a significantly reduced cost.
2. Choose a workout program based on your current health and fitness levels.
If you are someone who has been fit and healthy your entire life, simple access to equipment may be your best option. If losing weight or gaining muscle is entirely different from your habitual routine, you might require the additional assistance and guidance available at fitness boot camps or group training programs.
3. The largest or most diverse options may not be right for you.
Watch out for the falsely perceived value that comes with huge numbers of machines and options; having multiple options is only valuable if you make use of all those options. But without guidance or accountability systems, you are likely to become part of the two thirds who pay for large gym memberships but never visit the gym.
4. You don't need to go it alone.
Periods of transformation are difficult to accomplish completely by yourself, and large, impersonal gyms are not always socially stimulating environments. Group workouts foster camaraderie and bonding. These social environments will encourage you to work harder, stay on track, and see better results.
About Fit Body Boot Camp:
Fit Body Boot Camp is a family of indoor fitness boot camps with the global goal of engaging 20% of the world's population in a healthy and fit lifestyle by the year 2020. Fit Body Boot Camp was founded and is operated by Bedros Keuilian, fitness business and marketing expert.
For more information about Fit Body Boot Camp, visit:
http://www.fitbodybootcamp.com