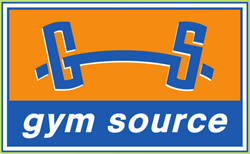 We take great pride in supporting the athletic accomplishments of our staff, and the same is absolutely true of our clients.
New York, NY (PRWEB) September 24, 2015
Gym Source is pleased to announce that its sponsored athlete and Westport showroom manager, Jan Schole, completed the 19th annual Laugavegur Ultra Marathon on 7/18/15—a grueling 34-mile (55-km) foot race over Iceland's toughest mountain trail—following months of intense preparation and training.
Known for its unforgiving terrain, the Laugavegur Ultra Marathon is one of the world's most challenging trail races. Its first six miles are a 500m ascent; from there, the course winds through a varied topography of glacier and river crossings. With a starting point 600m above sea level, the Laugavegur's total climb is 1900m and total decline is 2200m.
This year, 400 athletes started the Laugavegur Ultra Marathon, of which 361 finished the race. Among them was Jan, proudly sponsored by Gym Source, who placed 351st overall with a time of 8:29.39.
Jan was pleased with his performance and grateful for the mild weather—which still included snow. "The winter had been tough in Iceland," he explained. "Over the first 12 miles, there were long uphill sections covered by snow. It was demanding, but my many hours of incline interval training indoors on the Cybex Arc Trainer really helped."
In addition to the race's tricky terrain, Jan had another challenge: planter fasciitis, with which he was diagnosed a few months prior to the race. While the diagnosis forced Jan to adjust his training routine, access to superior training technology at Gym Source kept his progress on track.
"My planter fasciitis was no problem going uphill, but on the long downhill it was painful," Jan said. "The constant lateral movement of my foot and all my heel strikes irritated it. But because of my time on the Octane Zero Runner doing 1-hour sessions at a steady pace, I was well-prepared and worked through it well."
Jan's Gym Source colleagues couldn't be more proud. "Jan's accomplishment at the Laugavegur Ultra Marathon is special," says Tom Staub, Vice President of Sales and Operations at Gym Source, "not only because it's a testament to his athletic ability and personal discipline, but because it demonstrates the best of what Gym Source provides athletes of all levels who walk through our doors—professional expertise honed by personal experience. We take great pride in supporting the athletic accomplishments of our staff, and the same is absolutely true of our clients."
To see how Gym Source can support your fitness endeavors through superior equipment and service, find a Gym Source showroom near you or visit http://www.gymsource.com.
About Gym Source
Gym Source, headquartered in New York, NY, is America's largest distributor of residential and commercial fitness equipment—and an undisputed leader in fitness expertise. With 31 stores up and down the eastern seaboard, and more than 300,000 customers in 47 countries and all 50 states, Gym Source maintains its reputation by consistently providing the best customer service and product quality in the fitness industry. The in-house Gym Source team of fitness experts and service personnel can design, deliver, install and service all your fitness needs. To learn more about how the Gym Source commercial team can provide solutions for your fitness facility, call (800) GYM-SOURCE or visit us at http://www.GymSource.com